ATTENTION: On January 1, 2023, Texas' Molina Medicare-Medicaid STAR+PLUS Plan members will transition into the Molina Dual Options STAR+PLUS Medicare-Medicaid Plan. If you have any questions, please call Member Services at (855) 895-9992, TTY: 711, from 8 a.m. to 8 p.m. local time, Monday through Friday.
Contact Us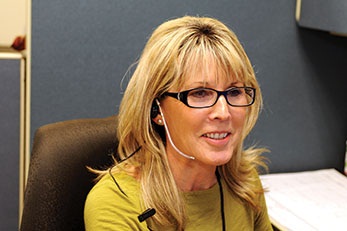 We're here to help!
Molina Medicare Medicaid STAR+PLUS Plan
5605 MacArthur Blvd., Suite 400
Irving, TX 75038
Member Services
Toll Free: (866) 856-8699
Fax: (972) 580-3491
8:00 a.m. - 8:00 p.m. Monday to Friday*, local time
TTY/TDD: 711
Nurse Advice Line
(888) 275-8750 (English)
(866) 648-3537 (Spanish)
24-Hours a day, Monday to Sunday
TTY: 711 or (866) 735-2929

*Assistive technologies, including self-service and voicemail options are available on holidays, after regular business hours and on Saturdays and Sundays.