Questions & Answers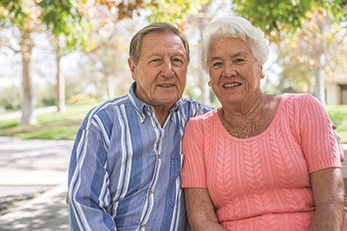 Q. How do I get medical services?
A. Molina Community Plus Plan - LTC will take care of your health care and long-term care needs. We will help you and your families choose the right care for you. Most of your medical services are done through your primary doctor and covered through Medicare or another plan. Please contact your case manager directly or call Member Services at (866) 472-4585 for help.
Q. How do I get translation services?
A. If you need to talk to us in your own language, we can help. A translator will be on hand to talk to you. They can also help you talk to your doctor or provider. A translator can help you:
Make an appointment.
Talk with your doctor or provider.
Get emergency care.
File a complaint, grievance or appeal.
Follow up about a prior approval.
With sign language.

This is a free service. If you need a translator, call Member Services or your case manager at (866) 472-4585.
If you are hearing or sight impaired, Molina Healthcare can help you. You may ask for the member materials in braille. You can call our TTY/TDD line at (800) 955-8771 (English) or (877) 955-8773 (Spanish).
Q. What is a prior authorization?
A. All covered services need to be approved. The services must be received by providers that are part of the Molina Community Plus plan. This is called a "prior -authorization".
We can give you a copy of this process.  This lets you know how we make decisions.  You may call the Member Services Department to ask for a copy.  You can also call your Case Manager.  If you would like to talk to the medical staff, we can help.
Q. Who can I call with questions, concerns or complaints?
A. Molina Healthcare will provide you with a case manager who will have direct contact with you and your family. They will discuss the services you need with you, your caregiver and your primary doctor. Please contact your case manager directly.
Our Member Services team can also help you. Call us at (866) 472-4585, Monday to Friday, 8 a.m. - 7 p.m. Our staff is bilingual and can answer any questions that you may have about your health plan benefits.
Q. How does Molina Healthcare look at new services?
A. Molina uses a medical review process to rate:
A new drug
Medical device
Medical rule or procedure
Surgical rule or procedure
Behavioral health rule or procedure
Therapy

We want to make sure that it is safe for sure. We also want to know if it is good for a medical symptom or condition. It is compared to cures. The goals of this process are:
To review and update coverage choices as new scientific proofs are found.
To review cases in order to decide if it is or not a certain service we should cover.

Molina Healthcare may deny a drug, device, protocol, procedure or other therapy that is new. We might say it is not medically necessary. If this happens, you can ask us why. You or your doctor can ask for this information. You can have copies of all the rules and procedures we used to make the decision. For information on this process, call Member Services.
Q. How do I get behavioral health services?
A
. Molina can help you get the behavioral health services for you and your family. You need to see a provider if you are having any feelings of sadness that do not go away, feeling hopeless and/or helpless, feelings of guilt, worthlessness, and anxiety, or thinking of hurting yourself or others. We can help you find a provider. You can call your Case Manager or Member Services at (866) 472-4585.
Q. When do I get my new Member Handbook and Member ID Card?
A. You should receive your Molina Community PlusPlan - LTC Member Handbook, Provider Directory and Molina Member ID Card the first week after your enrollment is effective with Molina Healthcare.
Q. What if I need a dentist?
A. If you need dental services, you must get care from any dentist who accepts DentaQuest. To find the nearest dentist in your area, you may call DentaQuest at (888) 696-9541. For TTY, call the Customer Service Helpline at (800) 466-7566.
Q. What if I need vision care?
A. As a member of Molina Healthcare, your vision care is provided to you by March Vision Care. To find the vision care center nearest you, call (888) 493-4070. You may also visit www.marchvisioncare.com.
Q. How do I make an appointment?
A. Please call your doctor's office directly to make a medical appointment or to change an appointment. If you need assistance scheduling appointments, call your case manager. If you need care after hours or urgent care, contact your primary doctor. Your primary doctor's office may send you to an after-hours clinic or urgent care center. You may also contact our 24-hour Nurse Advice Line at (888) 275-8750.
Please contact us if you cannot get an appointment when you need one. You may call Member Services at (866) 472-4585 for help.
Q. How do I join Molina Community Plus Plan – LTC?
A. Please contact Choice Counseling at 1-877-711-3662
*Printed copies of information posted on our website are available upon request.