Your Own Case Manager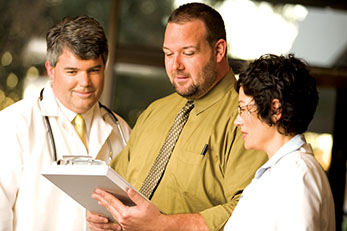 What's covered
As a member of Molina Community Plus, you will have your own case manager. The case manager is ready to help you with your care. We will always talk to you and your family. We will also talk to your caregiver and your doctors. Your case manager will take care of all your needs.
Your appointments
Authorize services
Answer any questions
Assess your needs on an ongoing basis
Your plan of care
A plan of care will be created to help you live on your own. The care plan lets you know the services that you need. As your needs change,we can review the care plan with you. If needed, your care plan will be changed. If you have any questions, please call your case manager at (866) 472-4585, Monday to Friday, 8 a.m. – 7 p.m. We are here to help you.
Your care plan is based on:
Your medical needs
Your home setting
Support available from family and friends
Here are some of the ways your case manager can help you:
Completing your review and initial care plan. This will let us know what services you need.
Making appointments.
Approving your services.
Answering any questions.
Sending meals to your home.
Assisted living services and/or personal care aides.
Hospitals and home health care.
Medical supplies and equipment.
Talking with you and your family/caregiver often about your needs.
Teaching you and your family/caregiver about your plan of care. (This includes treatments and goals.)
Making changes to your care plan as needed.
Talking to your providers of care about your needs.
Giving your doctors a copy of your care plan.
Talking to you about any gaps in service.
Checking and keeping a record that you are receiving the services per your care plan.
Call us at (866) 472-4585 if any of these changes happen:
Your address
Your telephone number
You have other insurance
You are admitted to a hospital or nursing home
Member Handbook
It tells you what you need to know about your Molina Community Plus Plan- LTC. Read here.
How do members get care?
If you have any questions, please call Member Services at (866) 472-4585. For hearing and speech impaired, call TDD/TTY at (800) 955-8771.