How can we help you?

Alert!
Molina Healthcare is monitoring Coronavirus Disease 2019 (COVID-19) developments on a daily basis. Learn More.
We want you to know that we are here to help. To protect our employees during this time of crisis, we have temporarily moved to a remote workforce. During this time, you may experience longer wait times on our phone lines. We ask for your patience and understanding. To receive faster service, we encourage members to use our Medicaid member portal or our Medicare member portal. Health care providers can use the Availity Provider Portal for service.
Introducing Virginia's Insurance Marketplace
Virginia is launching its own platform for consumers to shop for health insurance! On November 1, 2023, Virginia will transition from using the federal marketplace (HealthCare.gov) to using Virginia's Insurance Marketplace at Marketplace.Virginia.gov for the plan year 2024 open enrollment period. Consumers who need health insurance coverage but are not able to get it through their employer can shop for health coverage on Virginia's Insurance Marketplace. This is an opportunity for Virginia to offer consumers cost-effective health insurance options.

The Virginia Insurance Marketplace is the Commonwealth's official platform for browsing, comparing, and purchasing high-quality health plans. It's the only place where Virginians can apply for financial savings to help lower their monthly health insurance costs.

The Virginia Insurance Marketplace will interact with the Medicaid program in the same way that HealthCare.gov has in the past. As part of the Virginia Marketplace enrollment process, consumers will be assessed for Medicaid eligibility and if eligible, sent directly to VaCMS for enrollment. Additionally, Medicaid members who are disenrolled and may be eligible for financial assistance through the Virginia Insurance Marketplace will be directly transferred to set up an account and get started.

The Virginia Insurance Marketplace offers a consumer assistance center that can help members enroll in a new health plan, update personal information, and find answers to important questions. Free assistance is available over the phone or locally in person. More information can be found on the Partner Resources page, or at Marketplace.Virginia.gov to begin the process.
Starting and keeping an exercise program is one of the most important things you can do to improve your health.​​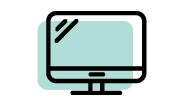 We are hiring! Join the Molina Healthcare family today.