Welcome, Virginia Healthcare Providers
Contracted providers are an essential part of delivering quality care to our members. We value our partnership and appreciate the family-like relationship that you pass on to our members.
As our partner, assisting you is one of our highest priorities. We welcome your feedback and look forward to supporting all your efforts to provide quality care.
If you have any questions, please call Customer Care.
Commonwealth Coordinated Care Plus (CCC Plus): 1-800-424-4524
Medallion 4.0: 1-800-424-4518
Molina Healthcare NCQA Accreditation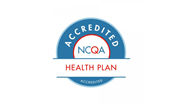 Molina Healthcare is proud to announce we received National Committee for Quality Assurance (NCQA) Accreditation for Medicaid HMO and an NCQA Distinction for Long Term Services and Supports.
Molina was accredited for service and clinical quality that meets or exceeds NCQA's rigorous requirements for consumer protection and quality improvement. Our Long-Term Services and Supports program was recognized for delivering efficient, effective person-centered care.
NCQA Accreditation is important because it is considered the gold standard of healthcare quality assessment. It provides organizations with a way to improve and regulate their operations so they can be as effective as possible in providing the best care. It's the only evaluation program that uses clinical performance (HEDIS® measures) and consumer experience (CAHPS® measures) criteria to generate results.
Need a Prior Authorization?
* When Prior Authorization is 'Required', click
here
to create Service Request/Authorization
PA Lookup tool is under maintenance.
Please refer to the state specific Excel matrix while the PA Lookup Tool is disabled.
Important Reminder
For dates of service prior to 7/1/2021, please contact Provider Services.