Getting My Medicine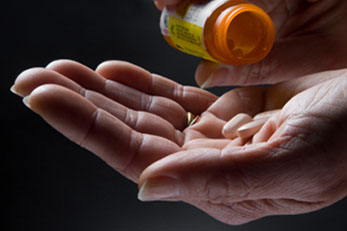 Molina Healthcare of Florida uses a Preferred Drug List (PDL), which is a list of covered prescription drugs. It is reviewed and approved by doctors and pharmacists. You must get your prescriptions from a pharmacy that is part of the Molina plan.
Generic drugs must be used when available. There are drugs that may have a limit on how much you can get at one time and its strength. Sometimes you have to try other medications first before we approve a drug. This is called Step-Therapy.

Your doctor knows about:
The drugs on the Preferred Drug List.
The drugs that need prior approval.
How to process special requests.
Managed Medical Assistance (MMA) PDL
If you are a member of the MMA Program please click here for the Preferred Drug List (PDL).
Your doctor will get prior approval for the drugs that need it. Your doctor may want to give you a drug that is not on the PDL. Your doctor will ask for an approval through Molina's Pharmacy Department. We will reply to your doctor in two (2) days. If the request is approved, we will tell your doctor. If a request is denied, a letter will be mailed. The letter will tell you the reason for the denial. The letter will let you know how to appeal.
You may be taking a drug that is no longer on our PDL. Your doctor can ask us to keep paying for this drug by requesting a prior approval. The drug must be safe and help you with your medical problem.
There are drugs that are not covered, for example some drugs for weight loss or cosmetic purposes. You may want to know the list of drugs that are covered. Call Member Services.
You may call Member Services to get the following:
A copy of the Preferred Drug List
Information about drugs
Find out if a drug is covered
Find out how to appeal a decision
Your doctor will work with Molina to decide which drugs are best for you.
Pharmacies
Molina Healthcare of Florida has contracts with certain pharmacies. You must get your drugs at one of these pharmacies. Click here to Find A Pharmacy closest to you.
Mail Service Pharmacy
Molina Healthcare of Florida wants to offer a time saving way to get your medicine. You can get a thirty (30) day supply. This is a great benefit. It is easy and can save you time. You don't have to go to the pharmacy every month. If you want more info, call the Member Services Department. They can help you sign up. Mail Order Form.
Getting an exception to the formulary
Drugs not listed on the formulary are called non‐formulary drugs. For non‐formulary drugs, you have the following options:
You can ask your physician to order a similar drug that is listed in the formulary.
You can ask your physician to request an exception so your non‐formulary drug can be covered by your benefit.
You can start the request for exception for a non‐formulary drug.
If you want to start the exception process, you can call Member Services or complete the form below.
Medicaid Managed Medical Assistance (MMA) and Long-Term Care (LTC) Over-the-Counter Benefit (OTC)
Molina Healthcare of Florida offers a $25.00 over-the-counter (OTC) benefit per household per month. This is for specific over-the-counter items purchased at a pharmacy that is part of Molina. To get more info, call our Member Services Department at 1-866-472-4585. For hearing and speech impaired and TDD/TTY users, call 711
Effective 1/1/2018 – 2018 Over- the-Counter (OTC) Order Form
Effective 1/1/2019 – 2019 Over-the-Counter (OTC) Item Catalog
Click here to go to the OTC website.
CVS Discount Program
Molina members get a 20% discount on certain items at CVS stores.
Psychotropic Drugs
Molina will not pay for some drugs prescribed to a child under the age of (13), without a signed consent form from the parent or guardian. Your doctor must keep a copy of the form in your child's medical record. You or the doctor will need to give the pharmacy the signed form with a copy of the prescription.
The pharmacy will not fill this medicine for your child without the completed form. A new form must be given to the pharmacy with every new prescription.
If you have any questions about these drugs, please ask your doctor. If you want to know the list of medicines that must have a consent form, call Member Services.

Adobe Acrobat Reader is required to view the file(s) above. Download a free version.