Transportation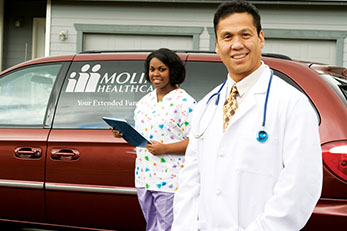 What's covered
Non-emergency transportation
Molina Healthcare will provide transportation to covered services. Transportation is provided when you have no other means to get to your doctor appointments, x-rays, lab tests, pharmacy, medical supplies or other medical care. To save you another trip, get your scripts filled right after a medical visit.
Emergency transportation
Molina Healthcare will also cover emergency transportation to the hospital. You should call 911 when you have an emergency and need immediate transportation.
Member Handbook
It tells you what you need to know about your Molina Healthcare of Michigan Medicaid Health Plan. Read here.
How do members get care?
Please call Member Services at (888) 898-7969, Monday - Friday, 8 a.m. to 5 p.m. (TTY: 711). It is important to call 3 business days in advance of your appointment to schedule transportation. Have your Member ID Card handy.
Some services are covered directly by Medicaid, not by Molina Healthcare. These services include:
Dental
Substance Abuse
Some Mental Health Services

 ​​