Transportation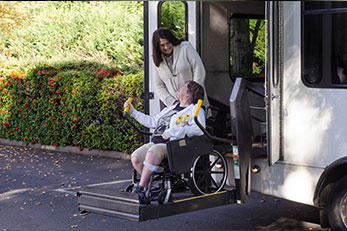 Molina can help you if you need non-emergency medical transportation.
Member Handbook
It tells you what you need to know about your CHIP Health Plan. Read here.
How do members get care?
To get non-emergency transportation, you or your provider must call MTM at (888) 597-1206, TTY:711.
You or your provider should call MTM at least 3 days before your medical appointment. View your member handbook for more information about what you will need to do to get help with medical transportation. Please call Member Services at (844) 809-8438 to learn more about this service or for assistance. TTY/TDD for Deaf and Hard of Hearing: 711.
If you have an emergency and need an ambulance, you must call 911.