Visit a Molina Medical Clinic and get the care you need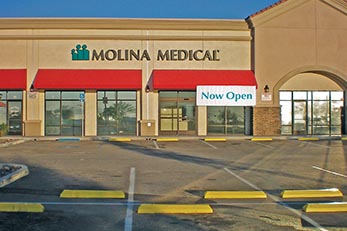 We have over 20 clinics across the country. Our friendly staff is bilingual. Our providers have the knowledge to take care of your health needs fast and how you need it.
We accept Medicaid, Medicare as well as cash. Depending on where you live, our clinics may offer you and your family:
Primary care services such as immunizations (shots) and physical exams.
Special help for patients with disabilities or activity limitations.

An assisted listening device and video interpreting service for patients who are hard of hearing or deaf.
Lower reception counters for patients in wheelchairs.

Special services.

A fully-automated onsite medication dispenser to fill your prescription.
Free transportation shuttles to bring you to (and from) your appointment.
Onsite childcare service "Kid's Corner".
 
Find out more about our clinics.
See a list of clinic locations.
Tour a clinic.