Quality Improvement Program (QI)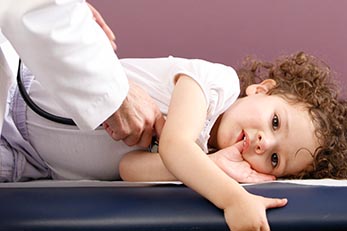 As a member of Molina Healthcare, we want you and your family to receive the best care. Each year, we set goals to improve our services. One goal is to help you take better care of your health. We send you surveys to fill out to let us know how we are doing.
The QI Program: 
Checks providers to be sure you have access to a qualified health care team.
Inspects and takes action when there is an issue with the quality of care that has been provided.
Promotes safety in health care through education for our members and our providers.
Provides a Grow and Stay Healthy Guide to help members know what services are needed and when.
Evaluates the quality of health care through HEDIS® (Healthcare Effectiveness Data and Information Set).

These scores tell us when you have received the type of care you need. The scores look at how often members receive services such as flu shots, immunizations, eye tests, cholesterol tests and prenatal care for members that are pregnant.
Check out our HEDIS® rates and results.

Surveys members' satisfaction with care. One type of survey is called CAHPS® (Consumer Assessment of Healthcare Providers and Systems).

This tells us if you are happy with your care and your provider. It also tells us what we can make better for our members. Some things are getting the right type of appointment at the right time and having enough providers to take care of our member.
Check out our CAHPS results.
Here are some areas we improved upon and other areas for improvement:
Some Areas Where Care Improved This Year (2013)

Some Areas For improvement Next Year​

CAHPS

The doctor talked with the parent about how their child is feeling/growing/behaving.
The doctor asked which treatment choice was best for their child.
The doctor showed respect for what they had to say.
Health plan forms were easy to fill out.​

Making it easier to get regular appointments as soon as needed.
Making it easier to see a specialist.
Member Services staff gives information and help as needed.
Pharmacy related issues resolved in a timely manner.

​

HEDIS

Childhood immunization (shots)
Timeliness of prenatal care
Adolescent well care visits
Well child visits Ages 3-6
HbA1c testing for diabetics
LDL-C < 100mg/dL for diabetics
Dilated retinal exams (eye exams) for diabetics

​

Timeliness of postpartum care
Medications for asthma
Avoidance of antibiotic treatment for adults with acute bronchitis
Chlamydia screening in women
Cervical cancer screening​
*You may request printed copies of all content posted on our website.

HEDIS® is a registered trademark of the National Committee for Quality Assurance (NCQA). CAHPS® is a registered trademark of the Agency for Healthcare Research and Quality (AHRQ).