Community-Based Organization or Provider? We Want to Work With You!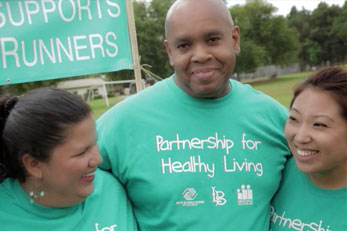 For more than 35 years, Molina has partnered with local organizations and providers to serve our members and their neighborhoods. Working together, we can make a difference in our members' lives and in the communities where they live.
We Can Help Your Clients Enroll
If you want to assist your clients or patients in buying health insurance, Molina can help!
Call us at (855) 542-1987 for key information about the Marketplace that you can share with your clients.
Get Certified to Help People Join
The Centers for Medicare and Medicaid Services (CMS) will train your staff to help people who apply for coverage through the Marketplace. If your organization and staff become certified, you will be listed in a database on the CMS website as a trusted Health Insurance Marketplace resource.
For more information about how to become a Certified Application Counselor or Certified Application Organization, visit the CMS website.