Alert!
The COVID-19 pandemic is rapidly evolving. Molina would like to share resources and updates with our provider partners. Learn More.
Recent Updates
Updated June 25, 2020: Molina has developed a detailed COVID-19 (Coronavirus) resource page that includes codes, telemedicine information and steps Molina is taking to support our members. View it here. Molina continues to monitor influenza and COVID-19 developments daily. For additional information on COVID-19, visit the CDC website, located here or the Ohio Department of Health website here.
The Centers for Medicare and Medicaid Services (CMS) requires all contracted providers complete a basic training on the Dual Eligible Special Needs Plan (D-SNP) and MyCare Ohio Medicare Model of Care by Dec. 31, 2020. This includes primary care providers and specialists in the MyCare Ohio and Medicare lines of business (LOB). Providers only participating in the Medicaid and Marketplace LOB do not need to complete this training. Find out more about Model of Care here.
Project ECHO (Extensions for Healthcare Outcomes) is offering a behavioral health series for pediatric primary care providers starting in June. Find out more here.
The current Prior Authorization (PA) Code Lists became effective July 1, 2020.
View them here: Medicare/MMP Medicare | Medicaid/MMP Medicaid | Marketplace
Medication Assisted Treatment
Addiction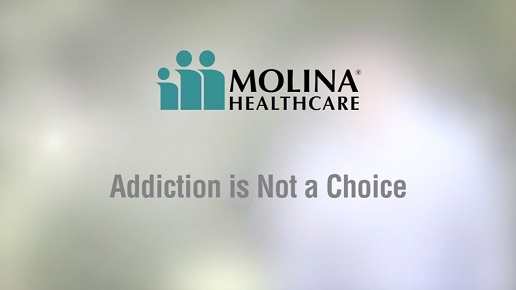 Basics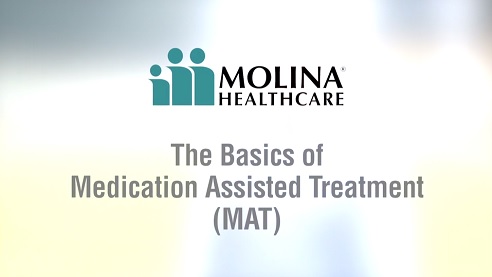 Safety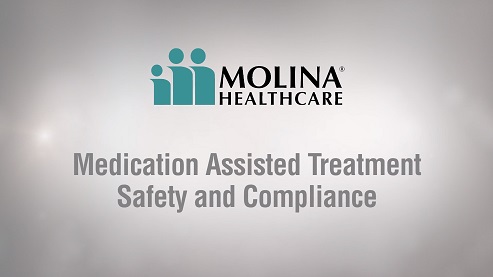 Molina Peer Support Program
Addiction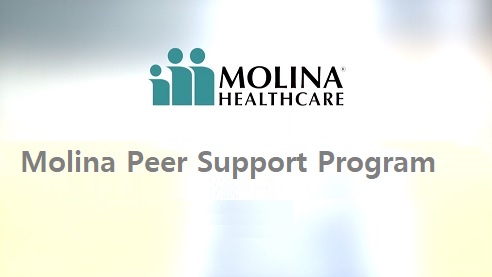 For more information call (855) 665-4623, TTY/TDD: 711, Monday - Friday from 8:00 a.m. - 8:00 p.m. local time and ask for our Care Management department.
Your Opinion Matters to Molina
Email us
to share your comments, concerns or ideas. Your feedback is important to us. Let us know what we're doing well and what we can do to improve.
Monthly It Matters to Molina Provider Forum Topic:
Federally Qualified Health Center (FQHC) 101: Molina is hosting a forum for FQHCs to provide guidance on challenges faced in your office and to assist with questions.
Wed., July 29, 2 to 3 p.m. meeting number 133 802 5123, password uMdVpA69yn4
Monthly Provider Portal Training:
Thurs., July 23, 9 to 10 a.m. meeting number 286 739 320, password W947k32AJQi
Thurs., Aug. 20, 2 to 3 p.m. meeting number 288 537 344, password 3agMH379FRM
Tues., Sept. 15, 2 to 3 p.m. meeting number 133 618 9688, password U5BpeFM7mp3
Monthly Claim Submission Training:
Mon., Aug. 10, 2 to 3 p.m. meeting number 285 060 282, password YXh7Emw3TH7
Thurs., Sept. 17, 11 a.m. to 12 p.m. meeting number 281 076 174, password sQ9vMmMPp89
Model of Care Training:
Thurs., July 23, 10 to 11 a.m. meeting number 282 513 943, password WVy7qTdTM64
Wed., Aug. 19, 12 to 1 p.m. meeting number 286 378 131, password Hp5R3tS2xDW
Mon., Sept. 14, 2 to 3 p.m. meeting number 284 495 069, password 32PEiWgg6p6
Quarterly Provider Orientation:
Tues., Aug. 25, 2 to 3 p.m. meeting number 281 096 189, password 4RNmASdBr56
To join WebEx, call (404) 397-1516 and follow the instructions. To view sessions, log into WebEx.com, click on "Join" and follow the instructions. Meetings passwords are case sensitive. Trouble connecting to a Molina training? Please email us and we'll assist you with getting connected immediately.