Benefits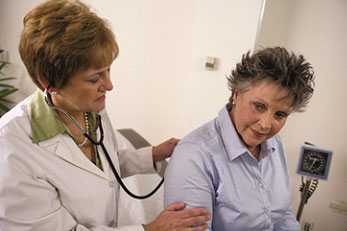 Our plan offers you the additional benefits you need and deserve.
As a Molina Dual Options member, your Medicare and Medi-Cal benefits will be coordinated so you get the most out of your plan!
Some of the benefits that are offered to you as a Molina Dual Options Cal MediConnect member are doctor visits, inpatient hospital care*, skilled nursing facilities*, wellness visits, mammograms, and much more - all with $0 copay!
Molina also offers a variety of other services under this plan! Such as:
Non-Emergency Medical Transportation
When you need medical care but your condition does not allow you to travel by bus, car or taxi, you may be covered for transportation by shuttle van, wheelchair van, para-transit or ambulance. Prior authorization may be required.
Non-Medical Transportation
This allows for travel to get medical services by bus, car, taxi or other non-emergency transportation.
Preventive and Comprehensive Dental Services
We cover what you need to maintain good dental health.
Vision
Molina Healthcare's vision services help you see well and stay well.
Women's Health Care Services
Get women's health services from any provider who has a contract with Molina Healthcare. You do not need a referral from your primary care physician _PCP. Services may include:
Pap tests
Mammograms
Family planning
Need more information?
Your Molina Dual Options Member Handbook has details about all your available benefits. If you have questions, we have answers! Give Member Services a call.

Adobe Acrobat Reader is required to view the file(s) above. Download a free version.