Community-Based Adult Services (CBAS)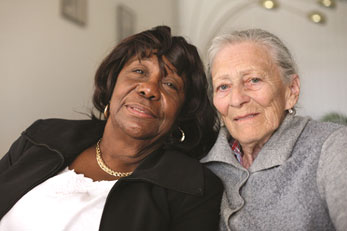 What is CBAS?
CBAS is a community-based day health program for older adults and adults with certain chronic medical, cognitive or mental health conditions, or disabilities who are at risk of needing institutional care. This program used to be called Adult Day Health Care (ADHC). To be eligible, you must be 18 years of age or older.
What services are included in CBAS?
You may receive the following services at a CBAS center:
Professional nursing services
Social services or personal care services
Therapeutic activities
One meal per day


Additional Services (as specified in the member's Individual Plan of Care):
Physical therapy
Occupational therapy
Speech therapy
Mental health services
Registered dietician services
Transportation to and from the CBAS center to your home
How do I get CBAS?
You must meet one of the following diagnostic categories:
NF-A level of care or above
Organic, acquired or traumatic brain injury and/or chronic mental illness.
Alzheimer's disease or other dementia (stage 5, 6, or 7)
Mild cognitive impairment, including moderate Alzheimer's (stage 4 dementia)
Developmental disability
A physician, nurse practitioner or other health care provider, within his/her scope of practice, has requested CBAS services
Member needs supervision or assistance with two or more of the following activities of daily living: bathing, dressing, self-feeding, toileting, ambulation, transferring, medication management, and hygiene OR one activity of daily living listed previously along with money management, accessing resources, meal preparation or transportation.
Molina will work with you and your doctor if you need this service. Our staff will complete a face-to-face assessment to determine if you meet the eligibility and medical necessity criteria.
For more information, you can call Member Services.