Prescription Drugs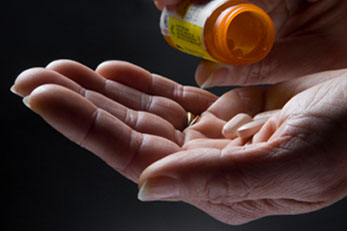 What's covered
Medicare or another plan covers medically necessary drugs prescribed by a provider and provided at a licensed pharmacy.
Over-the-Counter benefit (OTC)
Molina will pay up to $15 over-the-counter (OTC) benefit every month. This is for specific over-the-counter items purchased at a pharmacy that is part of Molina. Read more.
IMPORTANT INFORMATION: We currently offer Mosquito Repellent as part of your Overthe Counter Benefit.  It is listed asitem #M75 on the Over the Counter Catalog Form as "Mosquito Repellant w/30%DEET 6 oz." -  UPC: 50428007709.  
​Member Handbook
It tells you what you need to know about your Molina Community Plus Plan - LTC. Read here.
How do members get care?
Your doctor will decide which drugs are best for you. To get more information, call Member Services at (866) 472-4585. For hearing and speech impaired, call TDD/TTY at (800) 955-8771.​​​​