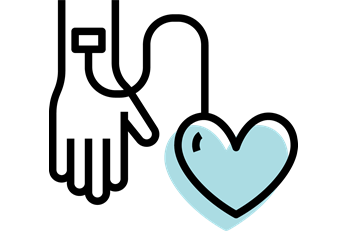 Preventive Health Guidelines

When to Get a Check-up
Do you know when you need a check up or other preventive health services? Our Preventive Health Guidelines give you and your family information about preventive health check ups and services that you may need and when you should get them. These are basic guidelines that suggest check ups for healthy children and adults with no known health problems. They should not replace your provider's advice.
Do your part to stay healthy!
Take a few moments to read the Guidelines to Keep You Healthy. You can also view the Immunization Schedules. The guides suggest checkups and shots to keep you healthy. Molina Healthcare covers health care services that prevent illness.
Write down any questions you may have. Take these questions to your next check up.
Tell your provider about any health problems you or your children are having.
Make sure you do not miss your appointments.
If you miss your appointment, call your provider to reschedule right away.


Effective January 1, 2010, Molina Medicare covers all standard and U.S. Food and Drug Administration (FDA)-approved (HIV) rapid screening tests for:
1. Annual voluntary HIV screening of Medicare beneficiaries at increased risk for HIV infection per USPSTF guidelines, including:
Men who have had sex with men after 1975;
Men and women having unprotected sex with multiple partners;
Past or present injection drug users;
Men and women who exchange sex for money or drugs, or have sex partners who do;
Individuals whose past or present sex partners were HIV-infected, bisexual or injection drug users;
Persons being treated for sexually transmitted diseases;
Persons with a history of blood transfusion between 1978 and 1985;
Persons who request an HIV test despite reporting no individual risk factors, since this group is likely to include individuals not willing to disclose high-risk behaviors.


2. Voluntary HIV screening of pregnant Medicare beneficiaries when the diagnosis of pregnancy is known, during the third trimester, and at labor.
*Printed copies of information posted on our website are available upon request.

Adobe Acrobat Reader is required to view the file(s) above. Download a free version.