Transportation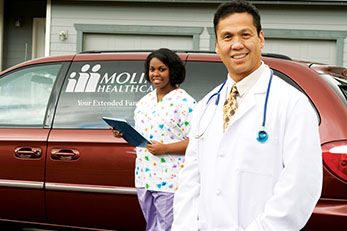 Emergency medical transportation
Emergency transportation (ambulance) is covered when medically necessary.

Non-emergency medical transportation
Non-emergency medical transportation to medical facilities can be covered when you do not have any way to get to your medical appointments.
As an added benefit, Molina Healthcare will cover trips to the pharmacy to pick up a prescription immediately following a medical appointment as well as trips to WIC offices. Medical appointments include trips to a doctor, clinic, hospital, therapy or behavioral health appointment. Let your transportation driver know that you will need to stop at the pharmacy on your return trip and ask your health care provider to call your prescription in to the pharmacy so it is ready when you get there.
It tells you what you need to know about your Molina Healthcare Family Health Plan. Read here.
Emergency medical transportation: If you need emergency medical transportation, call "911".
Non-emergency medical transportation: To arrange transportation, or if you have any questions, please call
(844) 644-6354. TTY for Deaf and Hard of Hearing: 7-1-1. Please call as soon as possible to schedule your transportation, but at least 72 hours in advance of your appointment.
​
​​​​​