Stay Informed About Coronavirus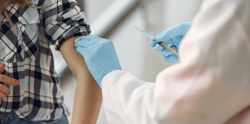 Protecting the safety of our Members is our top priority. We understand your health concerns about COVID-19.
Is the COVID-19 vaccine safe?
According to the CDC, the FDA approved vaccines are safe and extremely effective. You cannot contact COVID-19 from the vaccine. Click here to learn more.
When and where can I get the vaccine?
Molina Healthcare encourages adults to get the vaccine when they can. The FDA approved vaccines are safe and extremely effective.
You can click here to find the latest New York State and Government information on the Coronavirus including:
Vaccine Information including eligibility and

where

you can get one
Where you can get a COVID test
Symptoms and Prevention


After getting the vaccine, do I still need to protect myself?
Until there is broad immunization, we urge that you protect yourself and others from the virus by taking the following proven steps to prevent the spread of COVID-19.
Wear a mask in public places
Maintain physical distancing in public places
Wash your hands often


Learn more about COVID-19
What is COVID-19?
Coronavirus disease (COVID-19) is an infectious respiratory disease caused by a newly discovered coronavirus. Click here to learn more about the virus including symptoms and prevention.
What is the difference between Influenza (flu) and COVID-19?
Click here
learn to more.
What are the symptoms of COVID-19?
People with COVID-19 have reported a wide range of symptoms. They include fever or chills, cough, shortness of breath, difficulty breathing, fatigue, muscle or body aches, headache, loss of taste or smell, sore throat, congestion or runny nose, nausea or vomiting and diarrhea. Click
here
to learn more.
Nurse Advice Line
You can also call our 24-hour nurse line at (800) 223-7242 (TTY 711) for advice. Open seven days a week.