Text4baby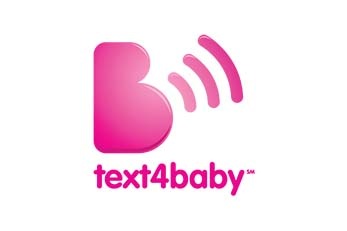 Your Baby Has You, You Have Text4baby
Molina Healthcare is proud to partner with Text4baby. Text4baby is a service that sends you text messages about health and safety for you and your baby at no cost. The texts have content based on your due date or your baby's birth date. Texts are sent throughout pregnancy and up to your baby's first birthday. Anyone can sign up, including moms, dads, grandparents, or other caregivers.
Text4baby's text messaging service includes:
About 3 text messages each week, sent to your phone.
Doctor visit and appointment reminders for you and baby.
Urgent health alerts and news.
Text message topics include:
Labor signs and symptoms.
Healthy eating for you and baby.
Safe sleep and travel.
Car seat safety.
Developmental milestones (times when your baby does something for the first time).
Prenatal and postpartum care.
Resource hotlines and websites.
And more.
How to sign up for Text4baby
You can sign up to receive texts in English or Spanish either online or by text message:
Online: Go to www.text4baby.org/SignUp and fill out the required fields. To get text messages in Spanish, click on the "En Español" button at the top of the page before filling out the fields.
Text: Text "BABY" to 511411 to sign up in English. Text "BEBE" to 511411 to sign up in Spanish.
You will start receiving text messages within a few days of signing up.
Learn more
Visit https://partners.text4baby.org/index.php/about/faq to learn more about Text4baby.