24/7 Breastfeeding Support with Pacify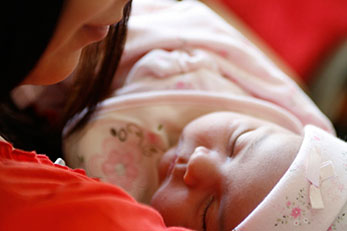 Molina Healthcare offers no-cost virtual support for new and expecting parents, available 24/7 with Pacify.
With the Pacify app, you can call expert lactation consultants for 24/7 breastfeeding support and help with other feeding-related questions. Plus, get health tips and appointment reminders, from pregnancy to parenthood.
Pacify connects you with:
Pacify Lactation Consultants: Available 24/7 via video to offer breastfeeding support and answer other feeding-related questions.
Molina Healthcare 24-Hour Nurse Advice Line: Available 24/7 via phone to help if you or your baby are feeling under the weather.
Molina Healthcare Member Services Line: Available 7 a.m. to 7 p.m., Monday through Friday via phone to help with benefits, finding a doctor, or scheduling an appointment.
Molina Healthcare Transportation Line: Available 24/7 via phone to visit any Molina Healthcare provider. You can use your extra transportation benefit for trips to a doctor, clinic, therapy, WIC, Medicaid renewal, or behavioral health appointment. Find more information about your extra transportation benefit here.

Pacify experts are ready to answer questions like:
Is this normal?
Can I take this medication while breastfeeding?
Is my baby getting enough to eat?
How do I store and reheat my milk?
I'm going back to work soon, and I have questions about pumping.
My baby is gassy or fussy. What can I do?

Call a Pacify lactation consultant at any time, day or night, as often as you need to – No appointments, no waiting.
To learn more about the benefits Molina Healthcare offers, call (866) 209-1126.
Current Molina Healthcare members can call Member Services for more information. The number is on the back of your member ID card.