Non-Emergency Medical Transportation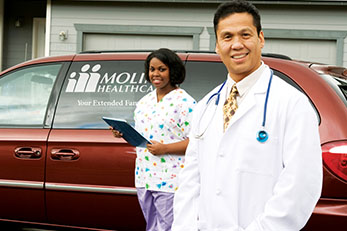 If you need a ride to your health care appointments, we can help - this includes things like PCP office visits, labs, x-rays or therapy. Non-emergency transportation services do not require prior approval.
We can schedule transportation on a recurring basis ahead of time. Please note it is important to call 3 days in advance of your appointment to schedule the transportation. If you have healthcare-related transportation needs, please call the contact info below, as we can arrange a wheelchair van or other services if needed.
Transportation Reservation Number: (888) 597-4833
(TTY): 711
Molina Medicare Choice Care (HMO) does not offer Non-emergency Medical Transportation
If you need to cancel your transportation services, please call 24 hours in advance of your appointment.
Or for additional assistance, please call Member Services
*Printed copies of information posted on our website are available upon request.