Prescription Drugs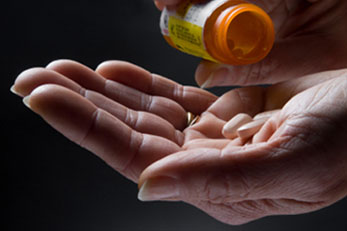 What's covered
Pharmacy benefits and supplies:
You may receive a prescription from a Molina Healthcare doctor, specialist or dentist. You can fill your prescription at any pharmacy that is a provider for BadgerCare Plus and Medicaid SSI.
Please show your ForwardHealth ID Card to the pharmacy when you get your prescriptions filled. You may have co-pays or have limits on covered medications.
The HMO does not provide Medicaid members pharmacy benefits and disposable medical supplies (supplied by pharmacies). These services are handled by the state through Fee-For-Service Medicaid.
Your prescriptions and certain over-the-counter items are provided by the state, not Molina Healthcare.
Member Handbook
It tells you what you need to know about your Medicaid SSI Health Plan. Read here.
How do members get care?
If you have questions about prescriptions, call Wisconsin Medicaid Customer Service at (800) 362-3002.