Need a Prior Authorization?
* When Prior Authorization is 'Required', click
here
to create Service Request/Authorization
PA Lookup tool is under maintenance.
Please refer to the state specific Excel matrix while the PA Lookup Tool is disabled.
Welcome, South Carolina Healthcare Providers
Contracted providers are an essential part of delivering quality care to our members. We value our partnership and appreciate the family-like relationship that you pass on to our members. As our partner, assisting you is one of our highest priorities. We welcome your feedback and look forward to supporting all of your efforts to provide quality care.
If you have any questions, please call Provider Services at (855) 237-6178.
Find out more about how Molina can be a resource to providers by clicking on the video below.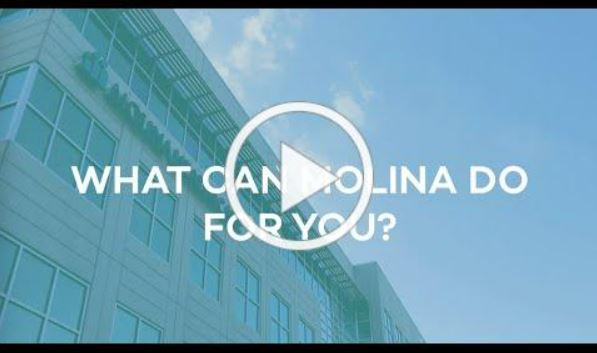 Provider Dispute and Appeals Submissions
Molina has gone green, and is requesting that all providers submit provider dispute and appeals electronically. Electronic submission provides benefits to providers including faster disputes and appeals processing, increased overall efficiencies, improved processing accuracy and reduced HIPAA violations.
Any disagreement regarding the processing, payment or non-payment of a claim is considered a provider dispute. Provider disputes are typically disputes related to overpayment, underpayments, untimely filing, missing documents (i.e. consent forms, primary carrier explanation of benefits) and bundling issues. Provider Appeals are requests related to a denial of an authorization or medical criteria. A provider has 90 days from date of remittance denial to dispute a claim.
Molina offers the following submission options:
Submit requests directly to Molina Healthcare of South Carolina via the Provider Portal at: Provider.MolinaHealthcare.com
Submit requests directly to Molina Healthcare of South Carolina via fax at (877) 901-8182
Submit Provider Disputes through the Contact Center at (855) 882-3901
Submit requests via mail to:
Molina Healthcare of South Carolina
Provider Dispute and Appeals
PO Box 40309
North Charleston, SC 29423-0309
Important Information
Click here to find out more about Optum prepay.
Click here to get more information on in-office laboratory tests.
Molina has incorporated American College of Radiology (ACR) guidelines into Molina's criteria of clinical decision support for advanced imaging. For more information contact Provider Services at (855) 237-6178 or email at SCProviderServices@MolinaHealthcare.com
Please notify Molina Healthcare at least 30 days in advance when you have any of the following: Change in office location, office hours, phone, fax, or email; Addition or closure of office location; Addition or termination of a provider; Change in Tax ID and/or NPI; Open or close your practice to new patients (PCPs only)
Provider and Member Rights and Responsibilities
As a contracted provider with Molina Healthcare, all participating providers are expected to adhere to a set of responsibilities. To review these provider responsibilities, please refer to the
Molina Healthcare Provider Manual.
For your reference, we have also included Molina's Member Rights and Responsibilities as a section in the Provider Manual. As a Molina provider, you and your staff agree to follow and comply with Molina's administrative, medical management, quality assurance, and reimbursement policies and procedures.
Prior Authorization Updates
Prior Authorization Code Matrix
Diagnosis Code Reference Guide
Prior Authorization Request Form
Behavioral Health Prior Authorization Form
Site of Care Drug List
On 1/1/2021, Molina implemented a Site of Care policy for Medicaid and Marketplace that may result in a change in the place of service for certain medically necessary provider-administered medications (HCPCS J Codes). These medications are required to be rendered in the most appropriate setting, such as home or independent infusion centers (place of service 11 or 12), and not in a hospital setting unless it meets medically indicated exceptions. Click here for the complete list and more information that includes the medications and classes that will be impacted by this change.
Are You ADA Compliant?
The Americans with Disabilities Act requires access to the facilities where medical services are provided. As a provider, you are required to inform Molina Healthcare of South Carolina Network Administration
here
if you are not ADA compliant or handicap accessible and provide what alternative accommodations are being offered to our members.
ProviderNet Sunsetting Notice
Molina Healthcare Inc's contracted vendor, Change Healthcare, will be sunsetting their ProviderNet portal as of 01/01/2023.
If you or your clearinghouse were accessing 835 files and Explanation of Payments from this portal for payments issued prior to Molina's migration to ECHO Health Inc portal, you will no longer have access to these documents through ProviderNet and will need to request them from Molina (for 835's) or access the Explanation of Payments through Availity.
What do providers need to do?
Before 01/01/2023, please login to ProviderNet and download all 835 files, Explanation of Payments, and capitation summary documents you may be missing.
After ProviderNet has been sunset, if you require historical 835 files, Explanation of Payments, or capitation support, please contact Molina's Provider Services department at (855) 237-6178.
When you contact Molina regarding 835 requests, please be sure to include information below that will be required to send the files via SFTP to you or your clearinghouse. Please note these requests can take 10-14 business days to complete.
SFTP destination location for the 835's should be delivered to.

Be ready to provide an IP address if Molina BAS team does not have your SFTP information on record.