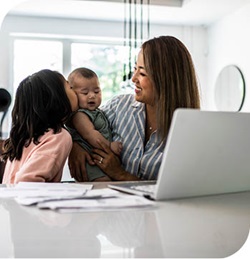 Redetermination Resources
During the COVID-19 public health emergency (PHE), Apple Health (Medicaid) clients received uninterrupted health coverage without having to renew coverage every year. Clients did not have to complete the Eligibility Review (ER) process.
Now that the PHE ended, all Medicaid clients must go through the annual ER process. When their renewal date is near, all Apple Health MAGI* clients should get a renewal letter by mail from Washington Healthplanfinder and all Classic Medicaid** (Apple Health Blind & Disabled) clients should get a renewal letter from DSHS. The member should read the letter, follow the instructions, and return any requested information as soon as possible.
If clients do not take action to respond to required outreach, Apple Health coverage will be terminated. All clients who are terminated for not responding to required outreach will have the opportunity to appeal their termination. Modified Adjusted Gross Income (MAGI) clients have 90 days from the termination date to complete their renewal and be retroactively reinstated from the termination date, if eligible without a gap in coverage. Apple Health Blind Disabled (Classic) clients will not be eligible for retroactive reinstatement and instead, will need to reapply for coverage.
Molina continues sending renewal reminders to our members, encouraging them to act as their renewal date approaches. We have used a variety of mechanisms to reach members; while many Molina Medicaid members have successfully renewed, some Molina Medicaid members did not complete the renewal process and have since lost Medicaid coverage.
Below is a list of frequently asked questions and other valuable resources to help educate your Molina Medicaid members on the importance of updating their contact information and renewing their Medicaid coverage. In addition, we've provided guidance and resources so providers can help their Medicaid members restore coverage if it was terminated.
COVID-19 Resources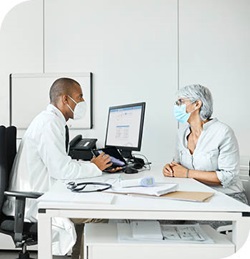 As the COVID-19 public health concern grows, Molina Healthcare would like to share resources with our provider partners. Our corporate Chief Medical Office (CMO) is working closely with our health plan CMOs across the country to ensure that we are prepared to assist our members and providers. We will keep this page updated with new resources as they become available. See how Molina is responding to COVID-19 here.