Welcome, New York Providers
Contracted providers are an essential part of delivering quality care to our members. We value our partnership and appreciate the family-like relationship that you pass on to our members. As our partner, assisting you is one of our highest priorities. We welcome your feedback and look forward to supporting all your efforts to provide quality care. If you have any questions, please call Provider Relations at 1-877-353-9819.
Need a Prior Authorization?
* When Prior Authorization is 'Required', click
here
to create Service Request/Authorization
PA Lookup tool is under maintenance.
Please refer to the state specific Excel matrix while the PA Lookup Tool is disabled.
SWH of NY and the Availity Provider Portal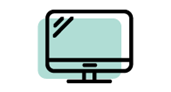 On the Provider Portal you can:
Check member eligibility and benefits
Submit claims, send supporting documentation and check status
View remittances and EOPs
Access SWH of NY specific apps, resources, and news

New Availity users
Register for the portal to get access to SWH of NY's newest tools, resources and customized training opportunities.
Learn more
.

Already have Availity log-in information?
If you have credentials for another payer, you're all set to
log in
and start working with SWH of NY on Availity.
For Dates of Service prior to 4/1/2021 for SWH of NY MLTC, and 1/1/2022 for SWH of NY Medicare, please contact Provider Services.
Important Reminder:
It is important to Senior Whole Health of New York and your patients that your provider directory demographics are accurate. Please visit our Provider Online Directory at : providersearch.molinahealthcare.com to validate your information and notify us if there are any updates.
Please notify Senior Whole Health of New York at least 30 days in advance when you have any of the following:
⦁ Change in office location, office hours, phone, fax, or email
⦁ Addition or closure of office location
⦁ Addition or termination of a provider
⦁ Change in Tax ID and/or NPI
⦁ Open or close your practice to new patients (PCPs only)