Molina Healthcare of Idaho donates $10,000 to Living Independence Network Corporation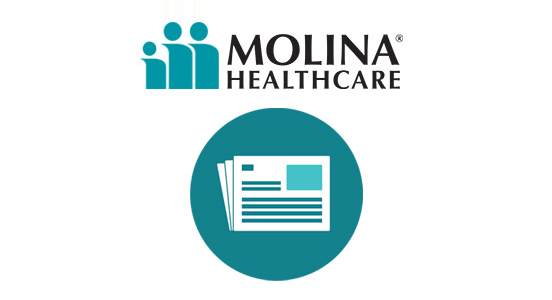 05/02/2022
Boise, Idaho, May 2, 2022 – Molina Healthcare of Idaho ("Molina") today announced a grant of $10,000 to Living Independence Network Corporation (LINC), a catalyst for independent living, providing information, referrals and resources to people with disabilities, helping them remain in their own home. The donation was made as part of Idaho Gives, a program of the Idaho Nonprofit Center designed to bring awareness for Idaho nonprofits.
"Molina recognizes the critical need for safe and supportive housing and access to services in the communities we serve," said Marnie Packard, vice president and market leader for Molina Healthcare of Idaho. "We are grateful for the opportunity to help break down barriers and increase access for individuals living with a temporary or permanent disability. Services like LINC's ramp program, which offers loans of accessibility ramps, are invaluable to those seeking independent living."
LINC also offers program participants healthy living courses that feature training on topics such as personal finance, healthy relationships, navigating services, finding employment and more. In addition, they provide Self Advocacy Leadership Training (SALT), which includes tools, strategies and one-on-one coaching to empower participants to take their lives into their own hands.
"Because of Molina's support, we are able to offer a variety of independent living programs to meet individuals' needs in the 16 Idaho counties that LINC serves," said Jeremy Maxand, executive director of LINC. "These programs play a critical role ensuring Idahoans with disabilities aren't trapped in their own homes, or worse yet, trapped in an institution."
About LINC
LINC is a catalyst for independent living – the power to choose and the power to change. LINC believes that every individual regardless of nature or degree of their abilities, race, gender, sexual orientation, socioeconomic status, etc. should direct his or her own life and have independence within reach. LINC offers tools, advocacy and support so people can live the life of their own design, whatever that design may be. LINCs approach is built on trust, truth, transparency, and an unwavering belief that independent living and personal choice are civil rights worth fighting for.
About Molina Healthcare
Molina Healthcare, Inc., a FORTUNE 500 company, provides managed health care services under the Medicaid and Medicare programs and through the state insurance marketplaces. Molina Healthcare served approximately 5.2 million members as of December 31, 2021.