Kid's Health Tips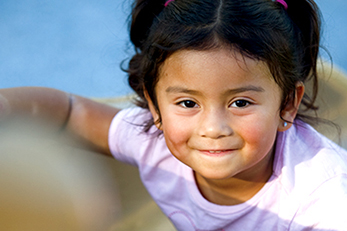 Do you want to be a healthy kid?
Being healthy means you are a kid who eats well, gets a lot of physical activity and has a healthy weight.
Here are some simple tips for staying healthy… but remember that this information does not replace real medical advice. You still need to see your provider regularly, especially if you are feeling sick.
Get exercise
Find ways to be active every day and ask your parents to help you. Try not to spend more than two hours a day in front of a screen, not counting computer use related to school of course!
Eat a balanced diet
If you eat different foods, you're more likely to get the nutrients your body needs. Taste new foods and old ones you haven't tried for a while. Shoot for at least five servings of fruits and vegetables a day - two fruits and three vegetables.
Healthy Snacks: Fruits and vegetables make great snacks.
Calcium-Rich Dairy Foods: You should have three cups of milk or other calcium-rich dairy foods like cheese and yogurt every day.
Drink lots of water: Our bodies need water to work properly. It helps you replace the water you lose each day through regular activities.
Say "NO" to drugs
While some drugs help people stay healthy, tobacco, alcohol and other drugs are very harmful to people, especially children. To be safe, never take any drugs unless your mom, dad or provider says it's okay.
Get plenty of rest
Kids need sleep! Sleep gives your brain and body a break. When you don't get enough sleep you can be cranky and less able to think clearly and follow directions. Most kids between five and twelve years of age need ten to eleven hours of sleep each night. Animals need sleep too. Check this out…
Lions: As much as 20 hours per day
Chimpanzees: About 12 hours per day
Pigs: About 8 hours per day
Koala Bears: 18-20 hours per day
Cats: Average 16 hours per day
Mice: About 12 hours per day
Elephants: About 4-5 hours per day
Sloths: About 20 hours per day
Giraffes: About 30 minutes a day (broken into 5 minute naps!)