Molina Healthcare of Utah Supports Gigi's Playhouse Down Syndrome Achievement Center in Layton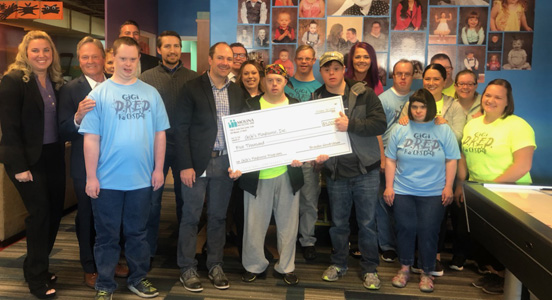 10/30/2019
Molina Healthcare of Utah understands that parents and caregivers of children with Down Syndrome need special resources, attention and care, and today presented a check for $5,000 to Gigi's Playhouse in Layton.
"Gigi's Playhouse is a unique organization that provides critical programs and therapeutic support for Down Syndrome families," said Brandon Hendrickson, president of Molina Healthcare of Utah and Idaho. "At Molina Healthcare, we're always seeking to highlight community organizations that give back, and we're thrilled to support Gigi's Playhouse."
GiGi's Playhouse in Layton has been providing resources, specialized teaching, and support to individuals with Down syndrome, their families and the community since 2015. All programs are free and focus on Down Syndrome support in speech and language, social development, fine and gross motor skills.
​