Molina Healthcare of Virginia Partners with Food Lion Feeds to Open Food Pantry in Petersburg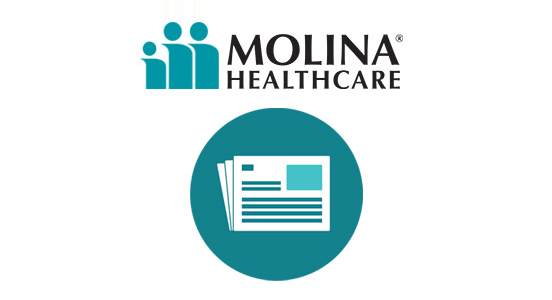 11/15/2023
PETERSBURG, Va. – Nov. 15, 2023 –
The MolinaCares Accord
("MolinaCares"), in collaboration with
Molina Healthcare of Virginia
("Molina"), is partnering with
Food Lion through its hunger-relief platform, Food Lion Feeds
, to open a food pantry for the Petersburg community in the Molina One Stop Resource Center, located at 510 South Sycamore Street. The Petersburg food pantry, scheduled to open in early 2024, will be the first of several food pantries that will be located at Molina One Stop Resource Centers throughout the commonwealth. Food Lion Feeds was founded in 2014 by Food Lion to address food insecurity in the towns and cities it serves.
The pantry is expected to serve approximately 100 residents weekly who experience food insecurity.
Over 46%
of Petersburg residents do not have access to full-service grocery stores with healthy food options. Food Lion Feeds will provide shelf-stable food, such as canned vegetables, pasta, sauces, peanut butter, jelly and more. It will also provide hygiene products, like toiletries and other essentials.
"We are excited to partner with Food Lion Feeds to add food and other essentials to the services we offer at our One Stop Resource Centers," said Bill Phipps, plan president of Molina Healthcare of Virginia. "Along with our telemedicine kiosks, health education materials, clothing closets and other items, this partnership strengthens our holistic approach to community health."
In addition to hosting the food pantry, Molina and Food Lion will provide workforce development opportunities, including hiring fairs and professional development workshops that help with writing resumés, interview preparation and other support for job applicants throughout the hiring process.
"Food Lion Feeds is proud to partner with Molina Healthcare of Virginia in its effort to help Virginians, particularly residents in Petersburg, meet their basic health needs," said Stephanie Oakley, Community Relations Specialist, Richmond/Norfolk Division, Food Lion. "This initiative ensures that our neighbors and their families have access to the nutritious food they deserve. Through this partnership, we will work together to further alleviate food insecurity in Petersburg and create a stronger and healthier community."
Molina previously announced its MolinaCares
Partnership for Petersburg initiative
with an initial investment of over $430,000 to improve access to care and community health for the city of Petersburg. This initiative builds upon Governor Glenn Youngkin's own
Partnership for Petersburg
. Learn more about the community-based organizations supported by MolinaCares
here
.
###
About The MolinaCares Accord
Established by Molina Healthcare, Inc., The MolinaCares Accord oversees a community investment platform created to improve the health and well-being of disadvantaged populations by funding meaningful, measurable, and innovative programs and solutions that improve health, life, and living in local communities.
About Molina Healthcare of Virginia
Molina Healthcare of Virginia has been providing government-funded, quality health care since 2017. The Company serves members through Medicaid and Medicare programs throughout Virginia. Molina Healthcare, Inc., a FORTUNE 500 company, provides managed healthcare services under the Medicaid and Medicare programs and through the state insurance marketplaces. Molina Healthcare served approximately 5.2 million members as of September 30, 2023, located across 19 states. For more information about Molina Healthcare, please visit
MolinaHealthcare.com
.
About Food Lion
Food Lion is an omnichannel retailer committed to nourishing its neighbors during the moments that matter most. More than 82,000 associates across 1,100+ stores deliver an easy, fresh and affordable shopping experience throughout 10 Southeastern and Mid-Atlantic states. Through its 'Count on me' culture, Food Lion fosters a sense of belonging for all associates, promoting a diverse and inclusive environment that has supported LGBTQ+ equality for nearly two decades. Food Lion is the only company in the country to be named an ENERGY STAR Partner of the Year for 22 consecutive years. It also pioneered a food rescue program to support food-insecure neighbors. Through Food Lion Feeds, the retailer has donated more than 1 billion meals to individuals and families since 2014 and has committed to donate 1.5 billion meals by 2025. Founded and based in Salisbury, N.C., since 1957, Food Lion is a company of Ahold Delhaize USA, the U.S. division of Zaandam-based Ahold Delhaize. For more information, visit
foodlion.com
.