Molina Healthcare of California Celebrates Three Inland Empire MolinaCares Community Champions
10/27/2023
Honorees Receive $5,000 to Donate to Nonprofit Organization of Choice
SAN BERNARDINO, Calif., Oct. 26, 2023 - Molina Healthcare of California ("Molina") recently recognized three Inland Empire residents for their dedication to addressing social determinants of health through the MolinaCares Community Champions program. Each honoree received a $5,000 grant to pay forward to the nonprofit organization of their choice.
"Molina is committed to delivering high-quality health care and making an impact in the communities we serve," said Abbie Totten, plan president of Molina Healthcare of California. "We are thrilled to honor individuals who give back to their neighbors here in the Inland Empire and support their partnering organizations."
This year's Inland Empire MolinaCares Community Champions are: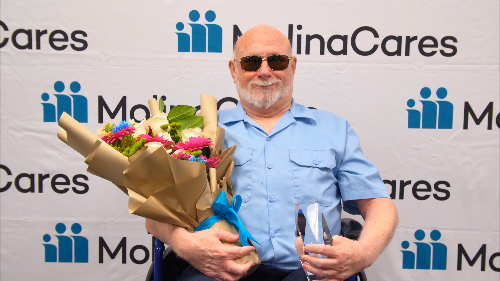 David Wilder of Mentone serves as board president of Rolling Start, Inc. (RSI), a center for independent living serving people with disabilities and seniors in San Bernardino County. Wilder served in the United States Air Force and reached staff Sergeant (E-5) rank. He then began a career in law enforcement until he began losing his eyesight in 1986. David decided that regardless of his disability, he would find another way to serve. In addition to RSI, David has held leadership roles with the East Valley Council on Aging for nine years, the San Bernardino ADRC and the Inland Empire Master Plan on Aging. He has been president of the Senior & Disabled Fund of San Bernadino for the past 18 years, the chair of the Senior Affairs Commission for 20 years and vice president of the Area Agency on Aging of California. Wilder's grant will be donated to RSI.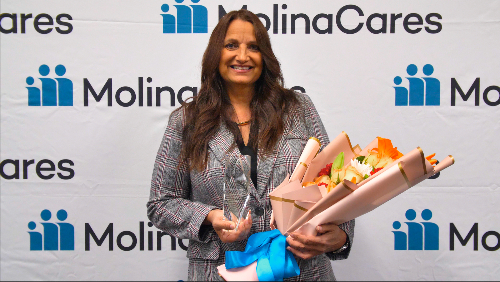 Anita Gomez-Boettcher of Apple Valley is community outreach coordinator of A Better Way in Victor Valley, an organization transforming the lives of those affected by domestic violence. For 25 years, she has dedicated her life to connecting with clients. A survivor of domestic violence, Gomez-Boettcher emerged determined to ensure that no man, woman or child should ever have to live in fear within their own homes. To recognize her for her dedication and expertise, the California State Domestic Violence Coalition named her Advocate of the Year. Gomez-Boettcher also trains cadets in the San Bernardino Sheriff's Department, ensuring they are aware and equipped with the tools to respond effectively to domestic violence situations. Gomez-Boettcher's grant will be donated to A Better Way.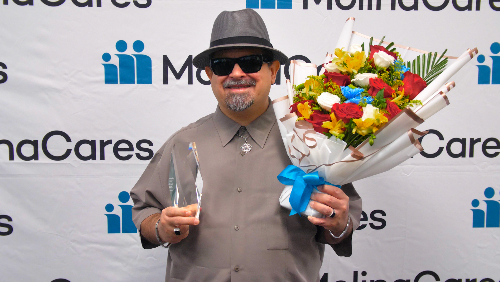 Roberto Tijerina of Riverside serves as Aztlan program director at KUCR 88.3 FM Radio. An activist, advocate, mentor, teacher, author, publisher and musician, he has volunteered over the past 30 years at more than 350 workshops and performed at high schools and universities. Tijerina has addressed educational equity, diabetes affecting blindness, health care and social services. He has served on the board and as a volunteer at Blindness Support Services – an organization that supports the independence and self-reliance of persons who are blind and visually impaired. He has also been an instructor for the Braille Institute. Tijerina has volunteered with organizations such as KUCR – delivering educational programming and cultural segments to the community. Tijerina is certified as a Sickle Cell Fighter/American Red Cross Appointee. His grant will be donated to Blindness Support Services and UCR Chicano Latino Alumni.
About Molina Healthcare of California
Molina Healthcare of California has been providing government-funded care for 40 years. The Company serves members through Medi-Cal, Medicare, Medicare-Medicaid (Duals) and Covered California (Marketplace). Molina's service areas include Sacramento, Los Angeles, San Bernardino, Riverside, San Diego, Orange County and Imperial counties. Through its locally operated health plans, Molina Healthcare, Inc., a FORTUNE 500 company, served approximately 5.2 million members as of September 30, 2023. For more information about Molina Healthcare of California, visit MolinaHealthcare.com.
# # #