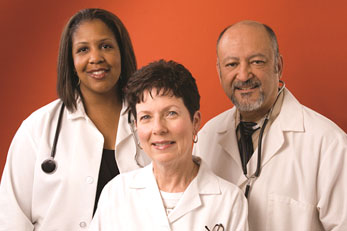 Earn rewards for healthy actions through Molina Healthcare Wellness Rewards.
Idaho Medicare Wellness Rewards
What is the Wellness Rewards program?
Wellness Rewards by Molina Healthcare is a program where you can earn rewards for completing health care activities—such as an annual exam or flu shot—based on age, gender and health status. (Not all members are eligible for all rewards. You can find a complete list of healthcare activities you are eligible for online, or by calling Molina Wellness Rewards.)
How do I earn rewards?
Once you complete a health visit—also known as a health care activity—you can report the necessary information (e.g., the date of the visit, the name of the doctor, etc.) to Wellness Rewards online or over the phone within the eligible dates for that activity. Then you can select your reward.
How long does it take to receive my reward?
Most rewards take 2-4 weeks to arrive at the home address we have on file. Electronic rewards are available immediately for download
How can I sign up for and participate in the Wellness Rewards program?
There are three ways to sign up for and participate in the program. Choose which way works best for you:
Online
Choice Care:
molinachoicewellnessrewards.novu.com
Complete Care:
molinacompletewellnessrewards.novu.com
Log in to the Wellness Rewards secure member portal, and then click on "Wellness Rewards" in the Member Toolbox.
Phone
Choice Care:
(866) 609-3771 (TTY: 711)
Complete Care:
(866) 580-9075 (TTY: 711)
Monday – Friday: 6:00 a.m. – 8:00 p.m. MT Saturday: 8:00 a.m. – 1:00 p.m. MT
Call center agents will be able to enter healthcare activity information and select rewards for you when you call.
Mail
You might receive a welcome kit in the mail. In this kit, there are health care activity coupons, which you can mail in. These coupons ask you for the details of your visit and to select which reward you want to receive.
This information is available in other formats, such as braille, large print, and audio.
The Molina Healthcare Wellness Rewards program is for Medicare members only. Preventive care visits must occur in 2020 to qualify. The member has until 1/31/2021 to request their reward.