Tornado Relief Efforts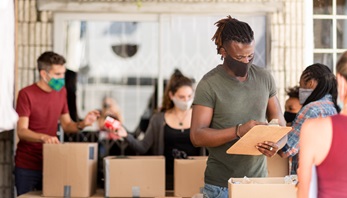 The MolinaCares Accord ("MolinaCares"), in collaboration with Passport Health Plan by Molina Healthcare ("Passport"), is donating $200,000 to the Governor's Tornado Relief Fund in support of residents throughout Kentucky who are being impacted by the deadly tornadoes that struck the state. To join us in donating to the Team Western Kentucky Tornado Relief Fund, click here.

Were You Affected by the December 11 Tornadoes?
Our thoughts are with the communities impacted by the tornadoes. Passport Health Plan by Molina Healthcare is here to support you. If you have any questions or concerns about your coverage, services, medications or upcoming appointments, please call us at (800) 578-0603 or call our 24/7 Nurse Advice Line at (800) 606-9880.
If you lost your prescription in the storm, emergency prescriptions are covered. You can find a nearby pharmacy here https://kyportal.medimpact.com or by calling (800) 210-7628. For a full list of FEMA-designated areas, you can go here. For more information on this disaster, you can go to www.fema.org.
The Department for Medicaid Services (DMS) has updated its list of tornado recovery resources for our 1915(c) Home and Community Based Services (HCBS) waiver participants and providers. The listing also includes ways for individuals to help tornado survivors.
Storm Recovery Resources for 1915(c) HCBS Waiver Participants and Providers
This is not an exhaustive list of resources available. If you are aware of a resource that could help 1915(c) HCBS participants and providers, please email us at MedicaidPublicComment@ky.gov. Thank you to the Pennyrile and Barren River Area Development Districts for sharing their lists with us.
If you were affected by the tornadoes and need assistance, please fill out the appropriate form below.
Storm Assistance Form - Waiver Providers
Storm Assistance Form - Waiver Participants
We recognize many providers and participants may not be able to access or complete an electronic form at this time. If you need assistance to complete these forms, call the 1915(c) Waiver Help Desk at (844) 784-5614, option 7 and a DMS staff member will record your responses for you. If you have not been affected by the storm, but know a waiver provider or participant who has, please let them know about this form.
If you have an urgent waiver-related need due to the storm, you can also contact the 1915(c) Waiver Help Desk at (844) 784-5614, option 7 or 1915cWaiverHelpDesk@ky.gov.