Healthy Cooking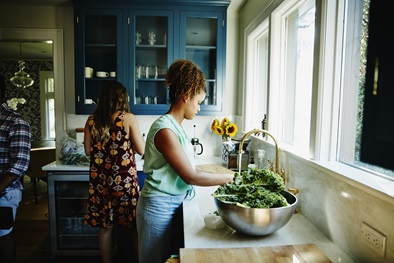 NEW! Online Healthy Cooking Lessons
Do you want to eat more fresh fruits and vegetables, but don't know where to start? Do you know that by choosing and eating the right foods you can better control health conditions like diabetes or high blood pressure?
If so, check out these videos. We show you how to make some easy, healthy dishes for you and your family! You can also learn some tips for healthier living and self-care.
Videos:
Resources:
Get Twice the Free Food at Your Farmers Market!
We are very excited to partner with Kentucky Double Dollars so that your dollar can go further to get more healthy food! We want to help you and your family have the chance to add healthier options at home.
You can use your SNAP, WIC, or SFMNP benefits to get twice as much free, fresh produce at your local farmers market through the Double Dollars program!
To find your local, participating farmers market and learn how to use your benefits, visit https://cfaky.org/kdd/.
We look forward to seeing you at your next local farmers market!