Dental Services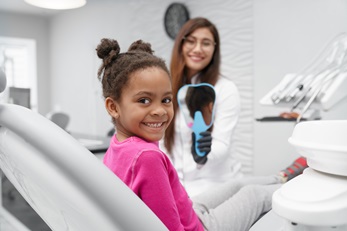 Your Passport by Molina Healthcare dental benefits are covered through DentaQuest. Children under the age of 21 are covered for diagnostic, preventive and restorative services. Adults have limited benefits such as exams, x-rays and cleanings.
Learn More
To learn more about your dental benefits, read our Member Handbook.
How do members get care?
If you need dental services, you must go to any dentist who accepts DentaQuest. To find the nearest dentist in your area, you may call Member Services at (800) 578-0603 (TTY:711).