Patient Safety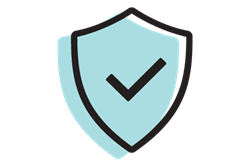 Molina wants you and your family to be safe and healthy. We have patient safety activities to help us meet this goal. This program gives you safety facts so you can make better health care choices.
Here are a few of the things we do to improve your safety:
Give you information about providers
Act based on member concerns about potential safety problems in your provider's office
Provide access to an interpreter to talk to your provider in your own language
We also let you know:
How to make your home safer
How to get the most out of your provider visits
How to keep poisons and medicines out of the reach of your children
How to have fun and still be safe outdoors
For more information or if you have questions, please call Member Services
*You may request printed copies of all content posted on our website.