Health Promotion
Molina Healthcare has various programs and services to offer you. There are many ways you can be referred to a program or service. One way to enroll is through your provider. You also can self-refer to the program. There are certain requirements that you must meet. You can choose to be removed from these programs at any time.
Smoking Cessation Program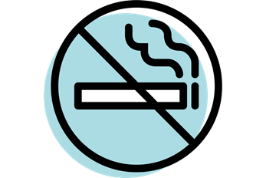 Molina Healthcare has a program to help you quit!
This nationally recognized program is for members who are ready to kick the smoking habit. The program is for smokers who are over 18 years of age and are ready to quit. You will be asked about your readiness to stop smoking. If you are ready and have the support to take this important step, you may be eligible to join. The program is done over the telephone and lasts for six months.
You will be mailed a kit with materials to help you stop this habit.
A stop smoking counselor will call you to offer support.
You will also be given a telephone number that you can call anytime you need help.

Weight Control Program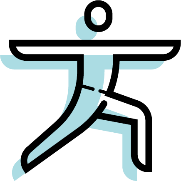 This program is for members who may need help controlling their weight. The weight control program is provided for Molina Healthcare members. You will learn about healthy eating and exercise. You may be able to go to classes in your area if classes are offered.

SOLERA HEALTH | MEDICARE DIABETES PREVENTION PROGRAM
Molina Healthcare has partnered with Solera Health to administer the Diabetes Prevention Program and match qualified Medicare and MMP members with a program that best fits their needs.
This program has been developed to assist lifestyle changes that may help you lose weight, adopt healthy habits and reduce your risk of developing type 2 diabetes.
This program has been developed to assist lifestyle changes that may help you lose weight, adopt healthy habits and reduce your risk of developing type 2 diabetes.
The program is intended to help you succeed with your lifestyle changes and may include the following:
A focus on healthier food choices and increased activity levels
16 weekly lessons over the span of six months, followed by monthly maintenance sessions
1-1 interactions with a lifestyle health coach
Small group, in-person classes for encouragement and support
Visit solera4me.com/molina or call (888) 305-6058 (TTY 711), Monday to Friday 9 a.m. to 9 p.m. EST to see if you pre-qualify.

Women's Health Care Services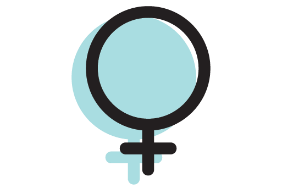 You can get women's health care services from any provider who has a contract with Molina Healthcare. You do not need a referral from your PCP. This may include services such as:
Pap tests
Mammograms
Family planning
If you would like to enroll or if you have questions, please call Member Services.

Motherhood Matters® Pregnancy Program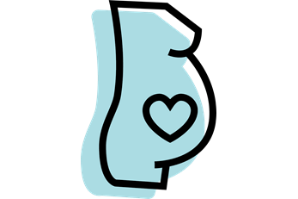 Motherhood Matters® is a program for pregnant women. This program will help women get the education and services needed for a healthy pregnancy. You will be mailed a workbook and other resources. You will be able to talk with a Care Manager about any questions you may have during your pregnancy. Also, you will learn ways to stay healthy during and after your pregnancy.
If you would like to enroll or if you have questions, please call Member Services
Preventive Health Guidelines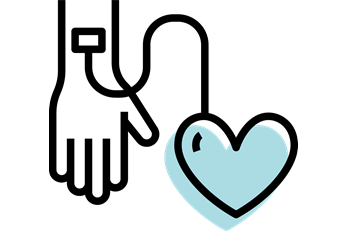 When to Get a Check-up
Do you know when you need a checkup or other preventive health services? Our Preventive Health Guidelines give you and your family information about preventive health checkups and services that you may need and when you should get them. These are basic guidelines that suggest checkups for healthy children and adults with no known health problems. They should not replace your provider's advice.
Do your part to stay healthy!
Take a few moments to read the Guidelines to Keep You Healthy. You can also view the Immunization Schedules. The guides suggest checkups and shots to keep you healthy. Molina Healthcare covers health care services that prevent illness.
Write down any questions you may have. Take these questions to your next checkup.
Tell your provider about any health problems you or your children are having.
Make sure you do not miss your appointments.
If you miss your appointment, call your provider to reschedule right away.


Effective January 1, 2010, Molina Healthcare covers all standard and U.S. Food and Drug Administration (FDA)-approved (HIV) rapid screening tests for:
Annual voluntary HIV screening of Medicare beneficiaries at increased risk for HIV infection per USPSTF guidelines, including:


Men who have had sex with men after 1975;
Men and women having unprotected sex with multiple partners;
Past or present injection drug users;
Men and women who exchange sex for money or drugs, or have sex partners who do;
Individuals whose past or present sex partners were HIV-infected, bisexual or injection drug users;
Persons being treated for sexually transmitted diseases;
Persons with a history of blood transfusion between 1978 and 1985;
Persons who request an HIV test despite reporting no individual risk factors, since this group is likely to include individuals not willing to disclose high-risk behaviors.



Voluntary HIV screening of pregnant Medicare beneficiaries when the diagnosis of pregnancy is known, during the third trimester, and at labor.
Monthly Health Planner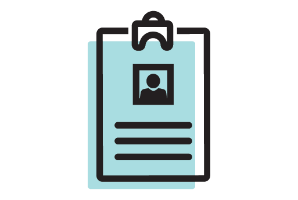 Molina Healthcare offers the following monthly planner at NO COST to you that you can download and print yourself. The planner has information on a range of monthly health topics. You can also use it to keep track of your medication list, doctors appointments, any questions you may have, and save your doctors phone numbers.
Monthly Health Planner Coming Soon PDF
If you would like to enroll in any of these programs or if you have questions, please call Member Services.
*Printed copies of information posted on our website are available upon request.