Service Area of Illinois
Molina Healthcare covers services in the following counties.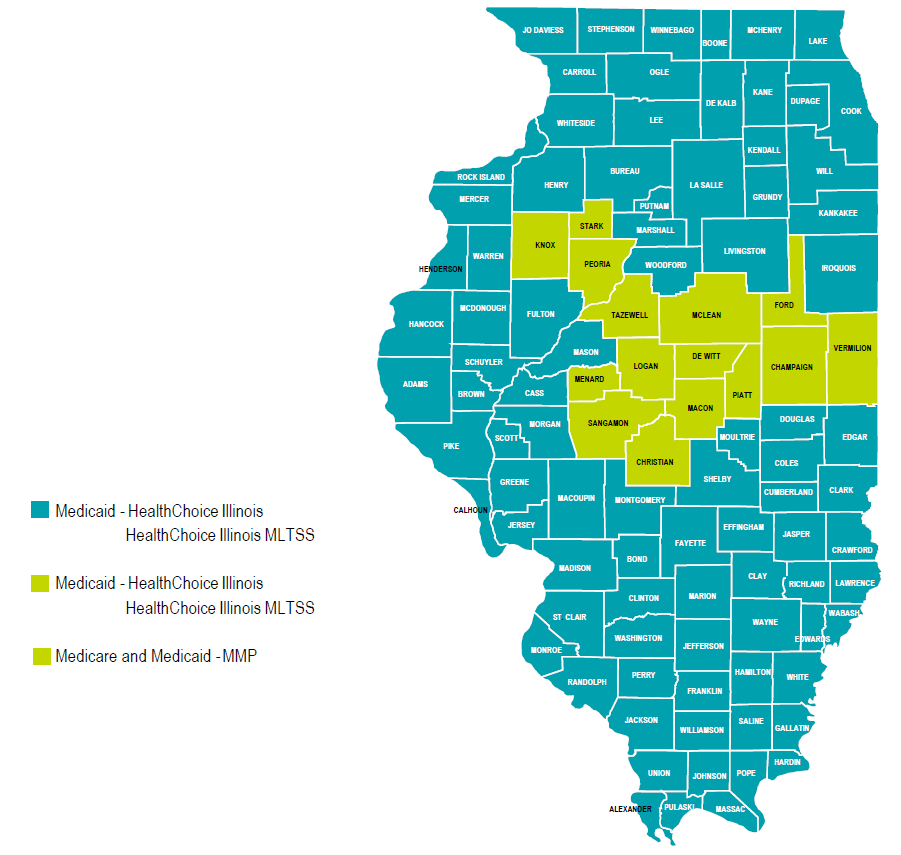 Have questions? We have answers! Molina has a team of dedicated network managers in your area who can assist you. Access our provider network manager territory maps by the following provider types
Molina contracted hospital providers and affiliated provider groups, click here.
Molina contracted ancillary providers, including LTC, waivers, home health, DME, lab, private practice medical doctors and specialists, BH and transportation providers, click here.
Molina FQHCs, RHCs and ERCs, click here