Molina Healthcare is Florida's Top-Ranked Medicaid HMO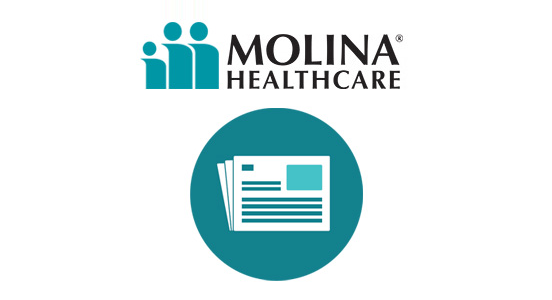 09/17/2021
MIAMI, Sept. 17, 2021 – This week, Molina Healthcare of Florida was ranked as the top-rated Medicaid plan in the state with a rating of 4 out of 5 in the National Committee for Quality Assurance's Medicaid Health Plan Ratings 2021.
"Molina Healthcare of Florida is committed to providing the highest quality care and service for all members in all areas," said Mike Jones, plan president of Molina Healthcare of Florida. "Delivering exceptional care to those in need is our mission and privilege."
NCQA rated health plans in three broad areas including patient satisfaction, prevention, and treatment. Plans that achieved NCQA Health Plan Accreditation also received bonus points.
About Molina Healthcare of Florida
Molina Healthcare of Florida has been providing government-funded, quality health care since 2008. The Company serves members through Medicaid, Medicare and Health Insurance Exchange programs throughout Florida. Through its locally operated health plans, Molina Healthcare, Inc., a FORTUNE 500 company, served approximately 4.7 million members as of June 30, 2021.
About the NCQA
The National Committee for Quality Assurance (NCQA) is a private, nonprofit organization dedicated to improving health care quality. NCQA accredits and certifies a wide range of health care organizations and recognizes clinicians in key clinical areas. NCQA's HEDIS® is the most widely used performance measurement tool in health care. NCQA's website (www.ncqa.org) contains information to help consumers, employers and others make informed health care choices.