Molina Day in the Park in Pickens and Itta Bena Offer Fun and Connections with Community Organizations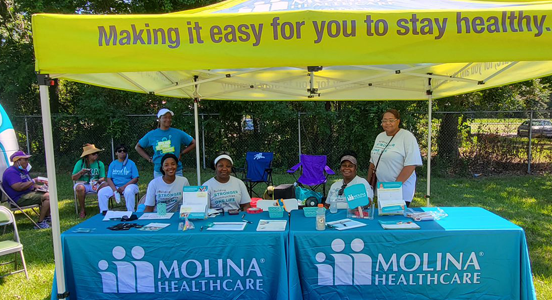 06/25/2022
Molina Healthcare of Mississippi strives to improve the health and well-being of the communities it serves, and that mission is successful thanks to its community partners. Molina Day in the Park at Itta Bena and Pickens introduced many members and other residents to the services available in a fun, safe atmosphere.
On June 25 in Pickens, Molina welcomed dozens of families with food, games, face-painting, and bounce houses. More than two dozen boys received free haircuts courtesy of Molina. St. Dominic's Care-A-Van and the Mayor's Health Council also provided health screenings.
On June 11 in Itta Bena, participants took home door prizes, participated in health screenings and received free haircuts…the most popular offering of both events.
Molina Healthcare of Mississippi is proud to serve these communities and we thank them for visiting us and all the vendors.