Molina Healthcare of Nevada Sponsors World Refugee Day Festivities with Catholic Charities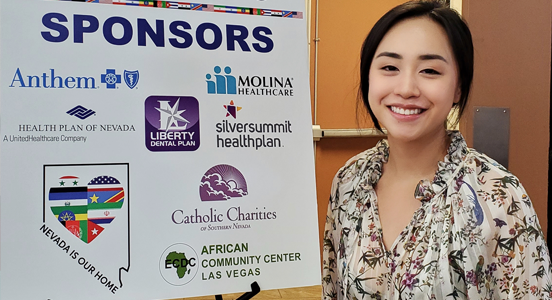 06/17/2022
Las Vegas – June 17, 2022 - Committed to the health and well-being of the community it serves, Molina Healthcare of Nevada listened, learned, and shared expertise as a lead sponsor of Catholic Charities of Southern Nevada's World Refugee Day celebration.
Hundreds of attendees received information about a variety of services available to immigrants and refugees at the resource fair portion of the event. Molina representatives spent time with Medicaid recipients to explain open enrollment procedures and the benefits that come with being a Molina member.
Molina was a leading voice in a forum session about refugee care and access to services in Nevada. Health plans, community organizations and refugees shared stories and experiences and participated in breakout sessions centered on improving programs and services for the community.