Molina Healthcare of South Carolina Helps More Than 150 Expectant Moms through Community Baby Showers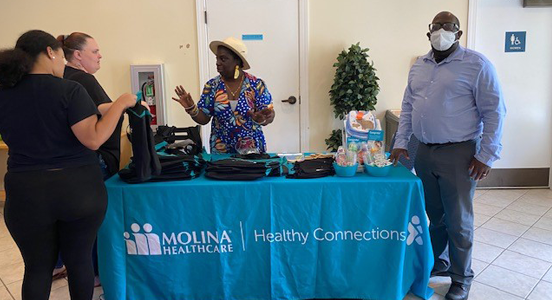 07/16/2022
July 16, 2022 - With prices rising for newborn essentials, more mothers are forced to make tough budget choices. That's why Molina Healthcare of South Carolina and several community partners came together to host community baby showers in Walterboro and Orangeburg.
More than 150 expectant moms received diapers, bags, new baby clothes and other necessities in addition to food and prizes.
According to the National Diaper Bank Network, one in three families struggle to afford diapers for their babies, so they cut down on food and childcare services to buy them. A recent report, cites research by NielsenIQ which found the price of diapers has soared 22% since 2018. With inflation climbing, several states have temporarily made diapers tax exempt to help families. According to the National Diaper Bank Network, children average about 50 diaper changes per week.