Molina Healthcare of Illinois Awards $100,000 to MolinaCares Community Service Scholarship Program Winners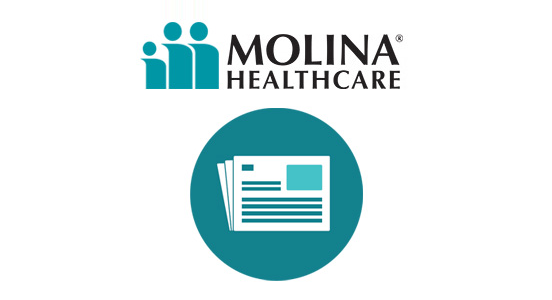 07/28/2022
CHICAGO, July 28, 2022 - Molina Healthcare of Illinois ("Molina") will award a total of $100,000 to 10 students in Illinois through the MolinaCares Community Service Scholarship Program.
"Molina is committed to building stronger communities throughout Illinois, and that starts with helping community members in need," said Matt Wolf, plan president of Molina Healthcare of Illinois. "We are proud to sponsor a program highlighting the importance of community service, while rewarding our youth who give back, helping them to pursue their educational goals."
The MolinaCares Community Service Scholarship Program was open to students in Illinois who demonstrated financial need and are actively serving their community. Winners were selected based on their creative responses to the questions "What does community mean to you," "How has your community service made an impact on the community," and "What have you learned and how has it impacted you?".
A banquet event will be held on July 30 to honor this year's winners, as well as the winners of the 2021 MolinaCares COVID-19 Vaccine Scholarship Program. Press are welcome to attend.
| | |
| --- | --- |
| WHAT: | MolinaCare Illinois Scholarship Banquet |
| WHERE: | Illinois State University, Bone Student Center |
| WHEN: | Saturday, July 30, 2022, 4:30 p.m. – 7 p.m. |
| WHO: | On-site Molina contact: Laurinda Paschal Dodgen, 815-761-4375 |
"MolinaCares' generous scholarship opened the door for me to complete my respiratory therapist education," said Sarah Schmudde, recipient of the MolinaCares COVID-19 Vaccine Scholarship. "The money will help me fulfill my dream of serving people with lung issues, and in turn, help many people stay healthy and breathe easier."
The MolinaCares Community Service scholarship recipients can be viewed here.
About Molina Healthcare of Illinois
Molina Healthcare of Illinois has been providing government-funded, quality health care since 2013. The Company serves members through Medicaid and Medicare-Medicaid programs throughout Illinois. Through its locally operated health plans, Molina Healthcare, Inc., a FORTUNE 500 company, served approximately 5.1 million members as of March 31, 022.