Molina Healthcare of California Celebrates Three Inland Empire MolinaCares Community Champions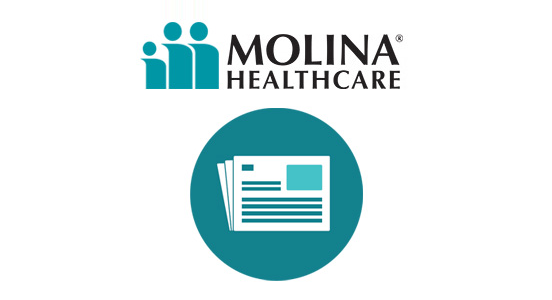 10/17/2022
SAN BERNARDINO, Calif., Oct. 17, 2022 — Molina Healthcare of California ("Molina") recognized three Inland Empire residents for their dedication to addressing social determinants of health through the MolinaCares Community Champions program. Each honoree received a $5,000 grant to pay forward to the nonprofit organization of their choice.
"The MolinaCares Community Champions award is an important way to recognize people who are making a difference in the health and well-being of communities in need throughout the Inland Empire," said Abbie Totten, plan president of Molina Healthcare of California.
This year's Inland Empire MolinaCares Community Champions are:
Letitia Collins of Cathedral City consistently advocates for those with disabilities, meeting patients in rehabilitation facilities and hospitals and promoting inclusion in local gyms and other businesses. Over the past eight years, she has devoted hundreds of hours to the Desert Ability Center (DAC), assisting with the DAC Adaptive Sports Festival, serving as substitute instructor for an online strength training program, and supporting and encouraging member participation. She even developed a virtual training program during COVID. Collins also served as board member of a nonprofit dedicated to the development of a cross valley bike path, advocating for accessibility and inclusion. Collins' grant will be donated to Desert Ability Center.
Nohemi Wade of Banning works to address the needs of others, particularly individuals experiencing homelessness. Whether helping people obtain proper documents to apply for health care and social services or volunteering at St. Kateri's food pantry, she is committed to supporting her community. As site manager at Carol's Kitchen, she plans meals based on available food resources, measures ingredients, and ensures nutritious meals are cooked properly and served respectfully to over 100 people each Tuesday and Friday. Wade dedicates over 16 hours a week to Carol's Kitchen, 20 hours a week at Faith in Action, and up to eight hours a week at the food pantry. In an effort to assist the community during the pandemic, she facilitated a vaccine equity project reaching over 5,000 people. Wade's grant will be donated to Faith in Action of San Gorgonio Pass.
Hector Murrieta of Riverside is devoted to local organizations that support people experiencing homelessness. His efforts include serving and distributing food, providing transportation to medical appointments, donating money and supplies, and recruiting volunteers. He even created a GoFundMe page to raise money to support a local organization and the services they offer to individuals in need. In his role as principal at Sierra High School, Murrieta is highly regarded and well known for treating students, parents and staff with dignity and respect. Murrieta's grant will be donated to St. Francis de Sales Church.
About Molina Healthcare of California
Molina Healthcare of California has been providing government-funded care for 40 years. The Company serves members through Medi-Cal, Medicare, Medicare-Medicaid (Duals) and Covered California (Marketplace). Molina's service areas include Sacramento, Los Angeles, San Bernardino, Riverside, San Diego, Orange County and Imperial counties. Through its locally operated health plans, Molina Healthcare, Inc., a FORTUNE 500 company, served approximately 5.1 million members as of June 30, 2022.