The Molina Healthcare Charitable Foundation Donates $30,000 in High School Scholarships Supporting Careers in Long-Term Care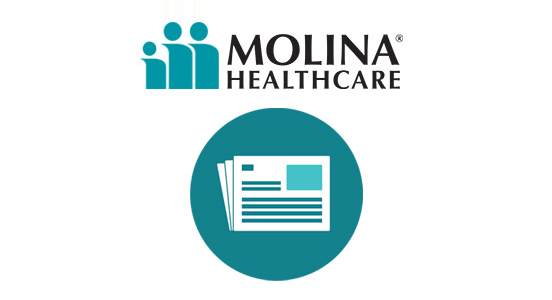 04/06/2022
Des Moines, Iowa, April 6, 2022 – The Molina Healthcare Charitable Foundation ("MolinaCares") has donated $30,000 to the Iowa Health Care Association Foundation (IHCA), the leading state advocate of nursing facilities in Iowa serving all 99 counties, to provide scholarships to high school students interested in pursuing a career in long-term care.
"With Iowa facing workforce challenges in such an important field – those providing necessary care and support to Iowans in their homes and other care settings, helping to grow the health care workforce is critical," said Jennifer Vermeer, plan president of Molina Healthcare of Iowa. "We are proud to partner with IHCA in providing these scholarships to students committed to serving their fellow Iowans through roles that will help grow the workforce and improve health outcomes."
This grant continues IHCA's MolinaCares High School Scholarship program established in 2021. This year's grant will fund $2,000 scholarships for students enrolling in certified nursing assistant (CNA), licensed practical nurse (LPN), registered nurse (RN) or bachelor of science in nursing (BSN) programs.
"We are so grateful for MolinaCares and their generous support," said Lori Ristau, senior vice president at the IHCA. "It aligns with our goals to bolster the long-term care workforce in Iowa and improve the health and well-being of Iowans across the state."
The scholarship program began accepting applications on March 31. Applications can be found here and are due by May 31. Winners will be selected and announced by July 2022. Scholarship payments will be issued to the students' educational institutions by August 2022 for the start of the 2022-2023 school year.
About the Molina Healthcare Charitable Foundation
The Molina Healthcare Charitable Foundation is a 501(c)(3) established in 2020 by Molina Healthcare, Inc. The Molina Healthcare Charitable Foundation was created to improve the health and well-being of disadvantaged populations by funding meaningful, measurable, and innovative programs and solutions that improve health, life, and living in local communities.
About the Iowa Health Care Association Foundation
Founded in 1988 by the Iowa Health Care Association (IHCA), the mission of the IHCA Foundation is to foster excellence in long-term care for Iowans by building a stronger workforce. The IHCA Foundation carries out this mission by empowering individuals to reach their career goals in the long-term care profession through scholarships, career education and career access programs. IHCA Foundation programs help support career opportunities available in the long-term care continuum, including nursing facilities, assisted living programs, residential care facilities, senior living communities and home health agencies.