North Texas Food Bank Receives $20,000 Donation from Molina Healthcare to Help Feed Area Residents in Need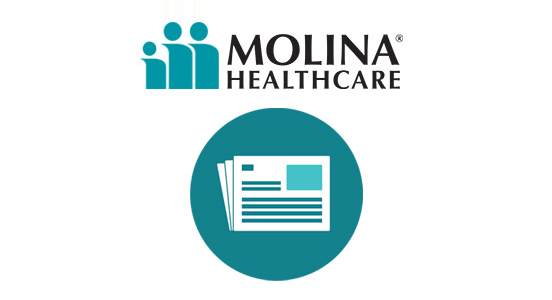 04/30/2020
DALLAS, April 30, 2020 – Molina Healthcare of Texas ("Molina") has contributed $20,000 to North Texas Food Bank to help replenish necessary food supplies for area residents experiencing high levels of unemployment or reduced income due to the current pandemic.
"This donation could not have come at a better time," said Courtney Bagot, Director of Individual and Corporate Giving for the North Texas Food Bank. "Many of the clients we are currently serving have never needed food assistance before this pandemic. This gift will allow us to help food-insecure North Texans, and help all of our neighbors who are struggling to provide for themselves and their families during this uncertain time."
Earlier this month, Molina contributed $30,000 to various nonprofits throughout the state, and continues to seek opportunities to support local organizations with needed resources or monetary support. "Molina is proud to support the North Texas Food Bank and is committed to ensuring our local communities receive needed help as we endure this challenging time together," said Anne Rote, plan president of Molina Healthcare of Texas.
Molina previously announced that it has waived all member COVID-19-related testing and treatment costs. It is providing virtual urgent care services through its partnership with Teladoc and offering free home delivery of prescriptions through any CVS Pharmacy. In addition, the Company is providing telehealth services based on Medicaid Agency updates. Molina also made a Coronavirus Chatbot online tool available to help members identify COVID-19 symptoms and immediately connect with support resources.
About North Texas Food Bank
The North Texas Food Bank (NTFB) is a top-ranked nonprofit hunger-relief organization operating a state-of-the-art volunteer and distribution center in Plano- the Perot Family Campus. Last year, the Food Bank worked hard in partnership with member agencies from our Feeding Network to provide to almost 77 million nutritious meals across a diverse 13-county service area - this means more than 200,000 meals per day for hungry children, seniors, and families. But the need for hunger relief in North Texas is complex and in order to meet the need, the NTFB is working to increase our food distribution efforts. Our goal is to provide access to 92 million nutritious meals annually by 2025. NTFB is a member of Feeding America, a national hunger-relief organization.
About Molina Healthcare of Texas
Since 2006, Molina Healthcare of Texas has been providing government-funded care for low-income individuals. As of December 31, 2019, the company served approximately 341,000 members through Medicaid, CHIP, Medicare, Medicare-Medicaid (Duals) and Health Insurance Exchange programs, with service areas across Texas. For more information, visit molinahealthcare.com.