Molina Healthcare Appoints William Phipps Plan President for Its Virginia Plan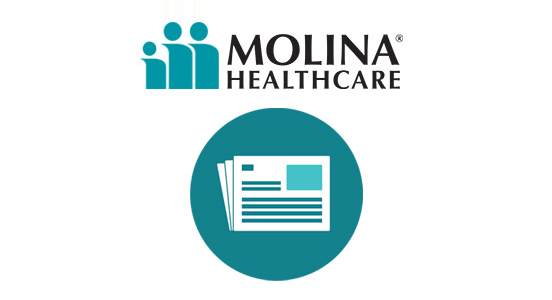 10/10/2023
RICHMOND, Va., Oct. 10, 2023 –
Molina Healthcare announced today that William ("Bill") Phipps has been appointed plan president for
Molina Healthcare of Virginia
("Molina").
Phipps, a longtime Virginia resident, comes to Molina with diverse experience in the health care delivery system – ranging from Long Term Services and Supports (LTSS) to behavioral health in the managed care space, serving both government and commercial markets. Phipps has worked in the Medicaid sphere for many years and has been appointed to numerous system transformation committees by Virginia Medicaid leaders and the Department of Health and Human Resources. Phipps is a licensed clinical social worker and holds an MBA degree from Longwood University.
"Bill's commitment to community partnership and health care innovation spans over 25 years, making him well-equipped to bring effective solutions to stakeholders throughout Virginia," said Marc Russo, executive vice president of health plans, Molina Healthcare. "His excellent record in Medicaid operations in the commonwealth will quickly benefit members and providers."
In addition to Phipps, Molina welcomes Jennifer Stickney as vice president of health plan operations. She has over a decade of experience in the health care industry, including several years leading operations in support of Virginia Medicaid programs. Stickney is a graduate of Virginia Tech University.
Molina, in partnership with
The MolinaCares Accord in Virginia
, supports many community business organizations and programs that benefit the health and well-being of both members and residents. Recent announcements include a
$1 million commitment
to support a healthier commonwealth, improving access to care and health outcomes for the
City of Petersburg
, supporting
local pharmacies
, bringing calming rooms and spaces to
local schools
, and much
more
.
About Molina Healthcare of Virginia
Molina Healthcare of Virginia
has been providing government-funded, quality health care since 2017. The Company serves members through Medicaid and Medicare programs throughout Virginia. Molina Healthcare, Inc., a FORTUNE 500 company, provides managed healthcare services under the Medicaid and Medicare programs and through the state insurance marketplaces. Molina Healthcare served approximately 5.2 million members as of June 30, 2023, located across 19 states. For more information about Molina Healthcare, please visit molinahealthcare.com.