Molina Healthcare of New York and Community Partners Sponsor Gracie Mansion Halloween Event for Local Children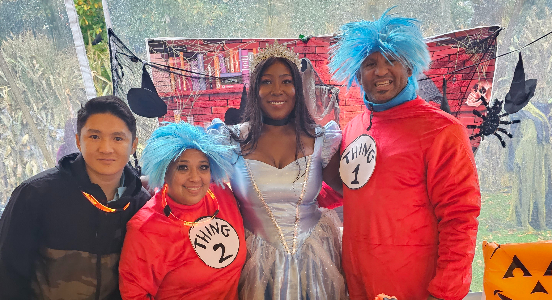 11/02/2023
NEW YORK, Nov. 2, 2023 - Molina Healthcare of New York joined a host of community partners to sponsor the annual Halloween celebration at Gracie Mansion, hosted by the Office of the Mayor.

This free event, open to children from local homeless shelters and others from all five boroughs, provided a safe, healthy Halloween experience on the historic grounds of Gracie Mansion. The event featured goody bags, healthy snacks, treats and more.

About Molina Healthcare of New York
Molina Healthcare of New York has been providing government-funded, quality health care since 2016. The Company serves members through Medicaid, Child Health Plus (CHP), Health & Recovery Plan (HARP) and the Essential Plan. Through its locally operated health plans, Molina Healthcare, Inc., a FORTUNE 500 company (currently ranked 155), provides managed healthcare services under the Medicaid and Medicare programs and through the state insurance marketplaces. Molina Healthcare served approximately 5.2 million members as of September 30, 2023, located across 19 states. For more information about Molina Healthcare of New York, visit MolinaHealthcare.com.