Molina Healthcare of California Donates School and Housing Supplies in Support of Foster Youth Pursuing Higher Education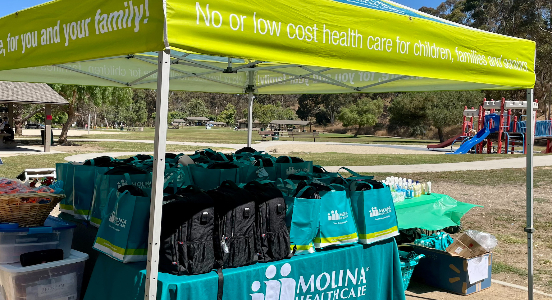 07/18/2023
Los Angeles, Calif., July 18, 2023
–
Molina Healthcare of California
, ("Molina") recently donated over 450 school and housing supply items to United Families of the Children (UFC) in support of the Molina College Angels program, which benefits foster youth transitioning from high school to college. Supplies donated included dorm kits featuring desk lamps, bed sheets, laundry baskets, towels and more.
"Molina is proud to partner with UFC to assist underserved students in achieving their educational goals," said Abbie Totten, plan president of Molina Healthcare of California. "We are pleased to provide supplies and much needed resources, so that they can focus on their studies and future careers."
Nationally, according to UFC, about 53% of foster youth graduate high school and only 3% go on to earn a 4-year degree. Without a consistent family base, foster youth often struggle to cover necessities such as housing, dorm essentials, books, and adequate meal plans.
"Dedicated partners like Molina are the kind of 'friends' United Friends looks to for support when our foster youth reach these milestones," said Carla Palmer, director of development at UFC. "We are grateful for their financial support of our Summer Kickoff celebration and the genuine care that went into creating dorm kits for our college freshmen."
About Molina Healthcare of California
Molina Healthcare of California has been providing government-funded care for over 40 years. The Company serves members through Medi-Cal, Medicare, Medicare-Medicaid (Duals) and Covered California (Marketplace). Molina's service areas include Sacramento, Los Angeles, San Bernardino, Riverside, San Diego, Orange County, and Imperial counties. Through its locally operated health plans, Molina Healthcare, Inc., a FORTUNE 500 company, served approximately 5.3 million members as of March 31, 2023. For more information about Molina Healthcare of California, visit
MolinaHealthcare.com
.