Transportation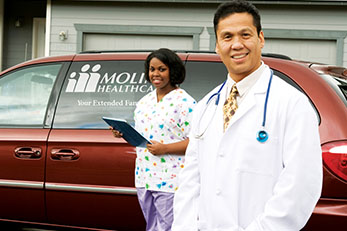 Non-emergency Transportation

As an extra benefit, we offer 30 one-way trips, or legs, every calendar year. This benefit will get you to and from places where you get covered health care services.
Transportation is always available to you if you must travel more than 30 miles to get services. These rides are unlimited, but only if there is not a provider closer to your home. 
Emergency Medical Transportation
Emergency transportation (ambulance) from the 911 emergency response system is covered when medically needed. An emergency is a medical problem so serious it must be treated right away by a provider.
Transportation Benefit Details
Learn more in your Member Handbook.
How Do Members Get Care?
Call (844) 491-4761 (TTY 711) 24 hours a day, 7 days a week to schedule a ride or if you have questions. Please call at least 2 business days before your appointment.

In addition to services from Molina Dual Options, you can still get rides to some services through the local County Department of Job and Family Services Non-Emergency Transportation (NET) program. Call your County Department of Job and Family Services for questions or help.
How Can I Cancel a Scheduled Ride?​
If you need to cancel a ride you have scheduled, please call (844) 491-4761 (TTY 711) to let us know 24 hours before your appointment. If you do not call to cancel 24 hours ahead of time, the ride may count as one of your 30 trips for the year.​
For more information, or if you have a complaint about the service you received, call Member Services.​​​​​​