Transportation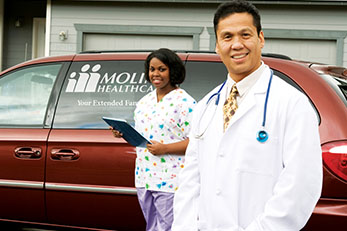 ​Non-Emergency Transportation
If you must travel 30 miles or more from your home to receive covered health care services, Molina Healthcare can provide transportation to and from your health care appointments.  
Emergency Medical Transportation
Emergency transportation (ambulance), or ambulance transport services, provided through the "911" emergency response system, will be covered when medically necessary. Emergency services are services for a medical problem that is so serious it must be treated right away by a provider. 
Transportation Benefit Details
More information about transportation benefits under your Molina MyCare Ohio Medicaid Member Handbook.
How Do Members Get Care?
Transportation specialists are available to assist you 24 hours a day, seven days a week. Please call (877) 659-8407 to arrange transportation or if you have questions. For hearing impaired call TTY 711 for assistance. Please call no later than 48 hours in advance of your appointment.
In addition to the transportation assistance that Molina Healthcare provides, you can still get help with transportation for certain services through the local County Department of Job and Family Services Non-Emergency Transportation (NET) program. Call your County Department of Job and Family Services for questions or assistance with NET services.
For more information, or to let us know about a complaint you have about the transportation service you received, you can call Molina Member Services.